Wellness Travel Experienced Through the Mud Baths in Mexico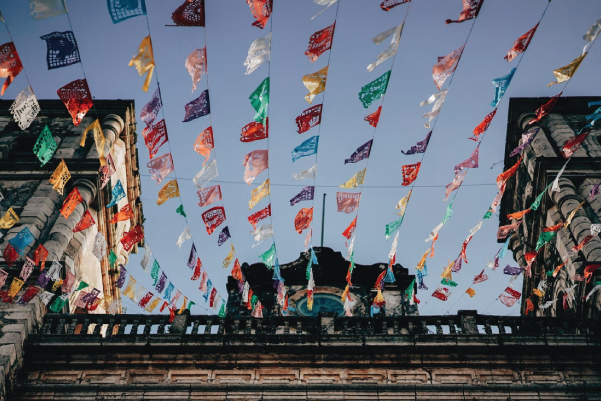 Wellness Travel to Mexico in 2022
Wellness travel is the perfect way to recharge the body and take in all that the great country of Mexico has to offer. Resorts and spa experiences are plentiful in Mexico. However, there are a few gems that include the healing properties of mud and clay baths that can have tourists feeling revitalized in ways they never thought possible.
Explore these wellness travel trends available in Mexico and take in local culture and relaxation in one travel experience.
Wellness Travel: Exploring the Health Benefits of Mud Baths
Mud baths have roots in ancient history, and many believe they can be therapeutic and spiritual to recharge both mind and soul. The mineral-rich soils of Mexico can draw out the impurities in our skin, relieve stress, and reduce inflammation in the body. Get dirty and cover yourself in ancient minerals that can heal the mind and body with the best Mexican mud baths available.
Wellness Travel: Where to Find the Best Clay and Mud Baths in Mexico
Many resorts and hotels in Mexico offer mud or clay treatments, but there are more authentic experiences available that are worth exploring.
Here, tourists can experience the best mud and clay baths in Mexico.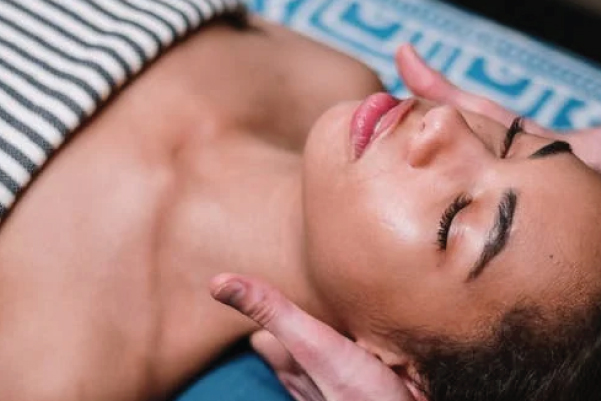 The Mayan Clay Spa Experience Close to Tulum, Mexico
If the ancient Mayan ruins weren't enough reason to visit the coastal town of Tulum, there is a unique spa just a short drive away that must be experienced. Fly into Cancun and head off to the charming town of Tulum, where you will find not only sand, sun, and endless beach resorts but also traditional Mayan healing rituals that everyone should experience.
The Mayan Clay Spa takes visitors on a four-hour wellness treatment, soaking in ancient Mayan clay complemented with a deep tissue massage. The entire experience includes a full body salt and oil exfoliation treatment, a truly one-of-a-kind wellness experience tucked away in the quiet Mayan jungle. This just might be one of the most relaxing spa experiences available in Mexico, as visitors will feel revitalized from head to toe with the ancient properties of Mayan clay and mud. Let your body's impurities be drawn out and embrace the calmness of a revitalization that must be experienced to believe.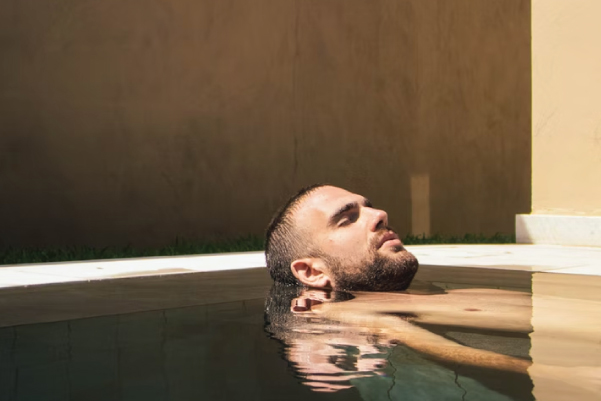 The Playa La Bocana Mud Baths Catered by the Locals
While many tourists flock to places like Cancun, visiting Oaxaca City offers access to a truly authentic wellness experience that is quite a bit different than what is available at resorts and spas. A short drive to Playa La Bocana is where visitors can soak up the minerals of the sea and get a full mud bath administered by the locals.
The beach women are said to be ancient descendants of Mexican Aztec culture, offering up beachside mud baths for just a small cost. Considered the original Mexican mud bath experience, a visit to Playa La Bocana has tourists up close and personal with the locals while taking advantage of the healing and mineral-rich properties of the local clay and mud. A truly memorable travel experience that gets travelers trying something new and feeling rejuvenated with the magic of ancient Mayan mud baths.
Visiting Los Azufres Thermal Spa
Should all-inclusive resorts not be your speed, a visit to the thermal spas of Los Azufres Michoacan is where the locals go for a genuine and authentic mud treatment. The geothermal energy found within this local spa is unique, including a pungent sulfur smell. This is where visitors can scoop out handfuls of bubbling mud from geysers and then soak in the hot mineral waters. After, rinse off with a Mexican steam bath and lounge about in the area's many cottages.
Don't mind the strong sulfur smells of the waters, as the beautifying properties are meant to ease tension in the body and revitalize your skin.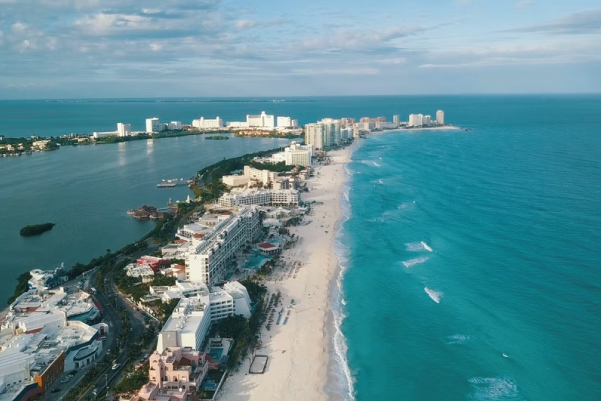 Travel to Laguna Kaan Luum
Accessible from Cancun, Laguna Kaan Luum is a hidden gem that many tourists often skip over. The area is, however, a quiet and relaxing getaway from the hustle and bustle, and a must-do experience for the budget-conscious traveler.
This lagoon is hidden off the beaten track of the resorts and is open to the public, where anyone can hop in and enjoy the mineral-rich mud at their own leisure. Take a picture along the picturesque dock or enjoy one of the many semi-submerged swings while covered with local mud that has ancient healing properties.
Wellness Travel Alongside FocusPoint's CAP
For those who simply can't get enough of wellness travel, it is best to arrive prepared with a product that speaks to the often-unpredictable nature of international travel. FocusPoint's flagship CAP Travel Medical and Security Assistance product can ensure your safety anywhere in the world, responding to many
travel mishaps that are often overlooked by traditional travel insurance
.
FocusPoint International's
CAP Travel Medical and Security Assistance Plan
comes with a robust
CAP Advantage mobile app
that includes destination-based health, safety, and security intelligence, COVID-19-specific information, a one-touch assistance button, and much more.
The CAP Plan offers unlimited 24/7 advice for a long list of travel mishaps often overlooked by traditional travel insurance, including
COVID quarantine cost coverage
. It also provides a fully-funded response to incidents of riots, strikes, civil commotion, and natural disasters, with
medical evacuation to a home hospital
of choice, should you suffer from a medical mishap resulting in hospitalization.
Contact us directly to learn more about available offerings for North Americans traveling to Mexico.