Wellness Travel: The Hot Springs of Iceland
Wellness Travel Trends Throughout Iceland
Wellness travel continues to be one of the hottest trends in 2022. Consider traveling to Iceland to experience some of the best hot springs in the world. Not only is Iceland incredibly beautiful, but it also offers wellness and outdoor adventure in one single experience. Whether you are a camper, hiker, or just enjoy the calming geothermal waters of this country, travel to Iceland for a unique experience that has no rival. In fact, the waters of Iceland are unique to the country, offering a distinctive sulfur smell prevalent in the natural lakes and springs and throughout the country's plumbing systems.
Many North Americans fly into the small and sleepy city of Reykjavik either for a stopover between Europe or to take in the scenery. The Blue Lagoon is one of the most popular hot spring destinations, but there are many more affordable options for North American tourists. Consider renting a car and taking a road trip to explore beyond Reykjavik to the many small towns of Iceland. Driving on "Ring Road" allows travelers to take in the country's natural beauty while indulging in both rest and relaxation.
Wellness Travel in Iceland
Between high-end luxury and local traditions, hot springs throughout Iceland are different and come with multiple price points. North Americans should explore their wellness travel options in Iceland. Visiting the Blue Lagoon
Likely the most famous hot spring in all of Iceland, The Blue Lagoon, just outside of Reykjavik and close to the country's main airport, offers the opportunity for tourists to experience luxury and relaxation that feels similar to a spa retreat. Hop into the mineral-infused waters and lounge about alongside fellow locals and tourists in the calming geothermal waters. There are many spa treatments available, including massages and private group offerings for those who wish to stay distanced from the general public.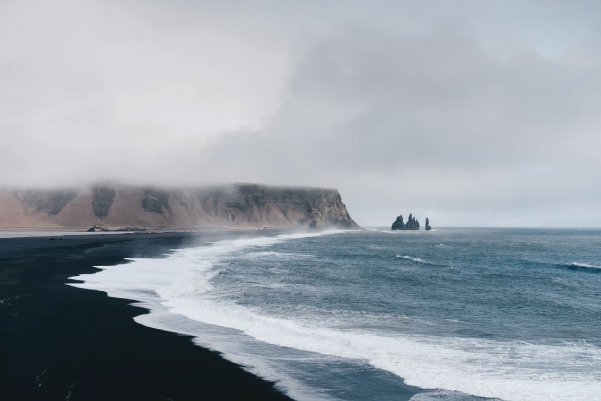 Travel to The Secret Lagoon
Located in the small town of Hvammsvegur, the Secret Lagoon is another option for tourists who wish to avoid crowds. Often visited by the locals, kids are free, and general admission is relatively affordable, especially in comparison to other options that cater specifically to tourists.
Visitors will experience a steady burst of fresh warm water from the nearby geysers, which shoot off periodically throughout your visit. As one of the country's oldest and most historically significant public hot springs, a visit to the secret lagoon embraces everything that makes Iceland special.
Experiencing the Geothermal Waters of Reykjadalur
The warm river of Reykjadalur is a perfect pit stop near the small town of Hveragerði. Open to the public, visiting Reykjadalur requires a 45-minute hike where you might run into local sheep and boiling water from the ground. The experience is free and a little different from the rest, as it's quite a bit warmer than some of the other most popular tourist hot springs.
Some visitors might need to hop in and out of the water to get used to the heat, but the final result is calming rest and relaxation where visitors can stay as long as they wish. Remember to read the signs carefully along the way and only hop into waters that are comfortable enough to bath in.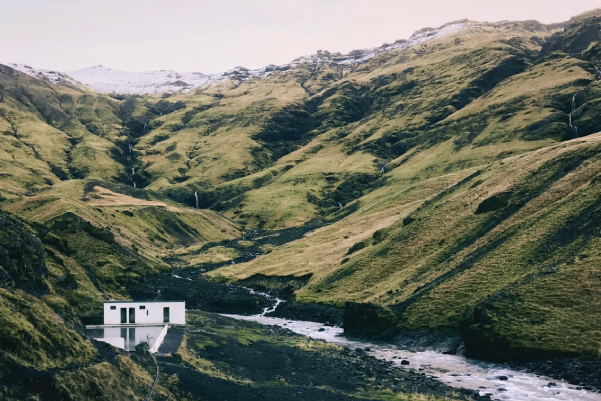 Travel to the Seljavallalaug Swimming Pool
Many tourists often overlook the Seljavallalaug swimming pool. It is a great place to stop during a road trip along Ring Road. It is the oldest hot spring swimming pool in Iceland and was created more than a hundred years ago to help teach the locals to swim. After a short 20-minute hike through the mountains, eventually, you will reach Seljavallalaug, which is free and open to the public.
Treat this place like you would any campsite and leave it exactly as you found it. The waters aren't quite as warm as some other hot springs in the country, but it gives an authentic Iceland experience with the scenic mountaintops as a backdrop.
Wellness Travel in Iceland Alongside CAP
Take in the natural beauty of Iceland, which offers hiking and hot spring wellness that simply has to be experienced. Before your trip, ensure that any travel mishap can be addressed while exploring Iceland.
FocusPoint International's
CAP Travel Medical and Security Assistance Plan
comes with a robust
CAP Advantage mobile app
that includes destination-based health, safety and security intelligence, COVID-19-specific information, a one-touch assistance button, and much more.
The CAP Plan offers unlimited 24/7 advice for a long list of
travel mishaps often overlooked by traditional travel insurance
, including
COVID quarantine cost coverage
. It also provides a fully-funded response to incidents of riots, strikes, civil commotion, and natural disasters, with
medical evacuation to a home hospital
of choice, should you suffer from a medical mishap resulting in hospitalization.
Contact us directly to learn more about available offerings for North Americans heading to Iceland.