Wellness Travel: Visit the Onsens of Japan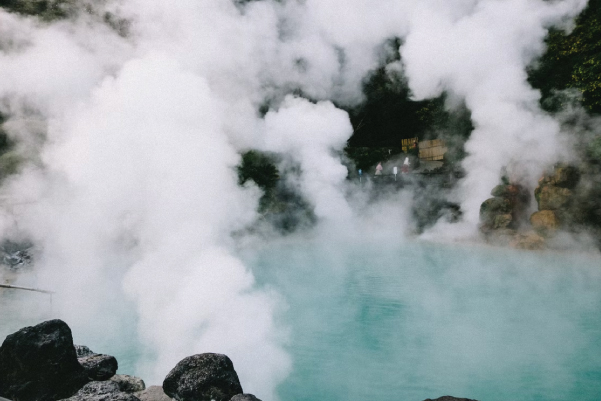 Wellness Travel: Dip Your Toes into the Warmth of Japan's Onsens
Japan has slowly opened its doors to foreign visitors after being closed to international travel for almost two years. The process of entering the country remains complex, requiring negative PCR tests and requirements to stay in travel groups, but as time passes, restrictions are expected to loosen further. Aside from Japan's incredible food, entertainment, and culture, wellness travel alone is a great reason to visit.
Japan is home to plenty of geothermal activity, creating hot springs that many locals have taken advantage of for centuries. Unwinding in a natural hot spring can ease the mind and body, promote the healing of old wounds, and help the body naturally relieve stress and anxiety.
Wellness Travel Etiquette for Visiting Japan's Onsens
Onsen culture is anything but simple and is rooted in traditional Japanese history; tourists simply can't dip their feet into any Onsen they find. There are a number of rules and etiquette procedures to follow, as a "true" Onsen is subject to specific regulations. Some tourists might be confused when visiting Tokyo as some hotels offer a hot spring or public bath called a Sento. These are not true hot springs as the city has no accessible thermogenic activity. Instead, tourists will have to traverse outside of the big city to rural Japan to experience what the locals consider a real Onsen.
Many Onsen resorts will guide visitors about the careful process of enjoying their Onsen, which often requires guests to hop in completely naked and thoroughly clean themselves before entering. Some Onsens also have rules against guests having tattoos, as the Japanese culture associates them with organized crime. But as the hot spring capital of the world, Japan truly has an Onsen experience for everyone, with differing rules and procedures to follow.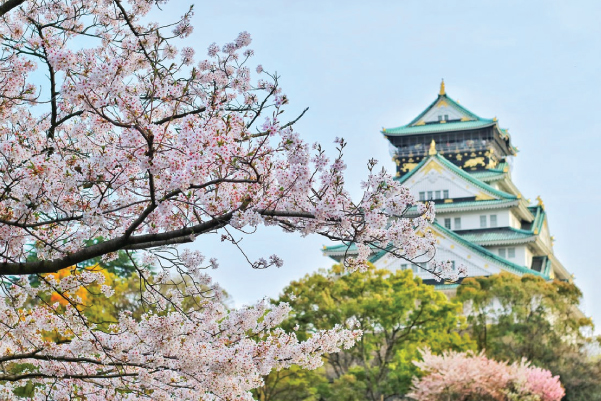 Wellness Travel in Japan
Visiting Japanese Onsens is one of the best wellness trends to dive into for 2022.
Visiting Kyukamura Nyuto Onsenkyo
Just outside the rural Northern Japanese town of Morioka is Kyukamura Nyuto Onsenkyo, home to one of the country's most calming and relaxing Onsen experiences. Here visitors can experience a traditional Japanese Onsen situated in the quiet forests of the Akita Prefecture, complemented by views of the neighboring Mount Iwate and Mount Hachimantai. A stay at this resort includes both food and accommodations, with easy access to a number of other local hot springs for those who like to "hop" between them. Try one of Japan's oldest outdoor, mixed-gender hot springs, or opt for a more private solo Onsen experience.
This area includes access to stunning hiking trails, fresh mountainside air, and a peek into authentic Japanese culture away from some of the busiest tourist hot springs in Japan.
Wellness Travel to Japan's Dogo Onsen
Tourists have long sought out not just a great Onsen experience but also a stay at a world-famous Ryokan. Similar to a bed and breakfast in North America, tourists can enjoy traditional Japanese hospitality at Dogo Onsen. Japan's extensive rail network allows tourists to fly into one of the major cities and travel to more rural areas such as Matsuyama. Experience one of the country's oldest Onsen resorts that includes access to several public baths, shopping, and ancient Japanese temples.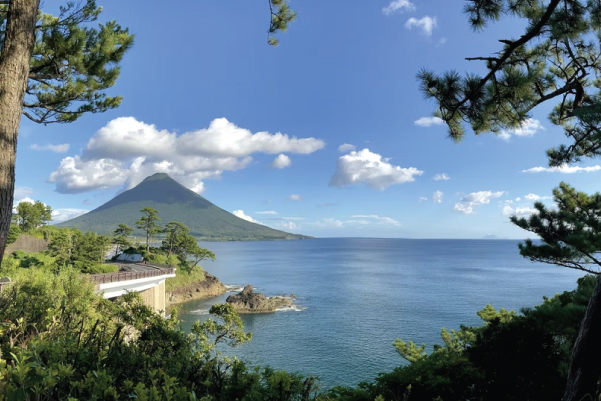 Visiting Ibusuki for the Unique Sand Bath Onsen Experience
Traveling to the prefecture of Kagoshima is an incredible opportunity to experience not just an Onsen but also a unique hot spring sand bath. The area has what seems to be endless hot spring options, offering a memorable travel experience that can't be skipped out on.
Ibusuki gives tourists the chance to experience a warm sand bath along the coast, where locals cover guests in sand and water heated by the earth's thermogenic activity. Even by Japanese standards, this experience is considered quite unique but is said to provide extensive healing benefits of Japan's hot springs.
Onsens in Kyoto, Japan
A visit to Kyoto typically includes a few nature and mountain hikes, providing the perfect opportunity to rest after a long trek in one of the area's many Onsen resorts. Yumoto Onsen is one of the most popular options as it includes outdoor, indoor, and private options and easy access to the natural beauty of Kyoto. This area is especially beautiful when the snow drifts off the mountains into the resort area, giving a picture-perfect Onsen experience.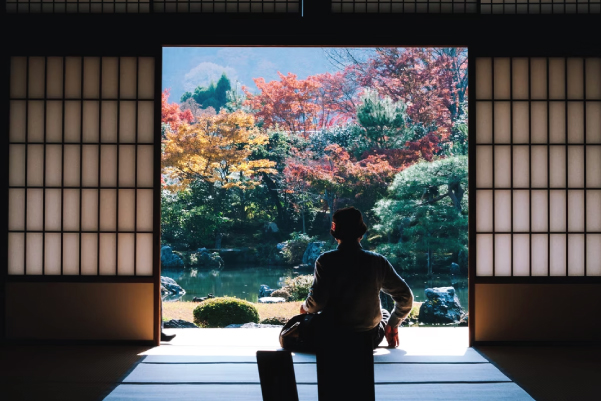 Wellness Travel to Japan with CAP
International travel remains a complex feat, even for the most experienced traveler. Traveling to Japan comes with unique hurdles, including language barriers, culture clash, and travel restrictions that could complicate your trip. Stay in the know every step of the way and travel to Japan with FocusPoint's CAP Travel Medical and Security Assistance Plan. Many travel mishaps are not covered by traditional
travel insurance
. Explore a travel assistance product such as CAP that can speak to the needs of travelers and respond to a number of
travel mishaps that are overlooked by most travel insurance policies
.
FocusPoint International's
CAP Travel Medical and Security Assistance Plan
comes with a robust
CAP Advantage mobile app
that includes destination-based health, safety, and security intelligence, COVID-19-specific information, a one-touch assistance button, and much more.
The CAP Plan offers unlimited 24/7 advice for a long list of travel mishaps often overlooked by traditional travel insurance, including
COVID quarantine cost coverage
. It also provides a fully-funded response to incidents of riots, strikes, civil commotion, and natural disasters, with
medical evacuation to a home hospital
of choice, should you suffer from a medical mishap resulting in hospitalization.
Contact us directly to learn more about solutions for North Americans traveling to Japan.