It's Back to School. Is Your Child's Study Abroad Insurance Enough?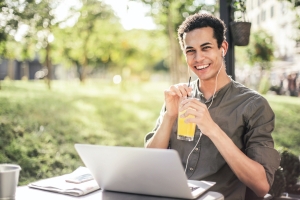 Study Abroad Insurance: A Simple Guide for Parents
Now is the time for many students to head back to school and experience a little bit of normalcy after a challenging pandemic. This fall marks a return to in-person classes and a chance to learn and embrace culture from a different part of the world for the many students studying abroad. Whether your son or daughter is getting up close and personal with wildlife in the depths of Africa or finishing up their degree in Europe,
study abroad insurance
should be a top priority for parents who want their children to focus on their studies rather than potential travel mishaps.
The truth, however, is that the many products parents purchase for their children studying abroad might not be enough to address complicated travel mishaps. With extensive fine print and a long list of exemptions, traditional travel insurance might not be enough to ensure the safety of those studying overseas.
Study Abroad Insurance: Finding the Right Product
Traditional travel insurance becomes increasingly complicated for students studying in a foreign country. Standard travel insurance usually covers items such as lost luggage and canceled trips. However, many parents are surprised to learn that should their child need to be flown back home due to a medical emergency; they will not be covered for the emergency flight or air ambulance costs.
Even more, emergency flights and air ambulance services can come with a devastating cost, with some complex emergency flights costing hundreds of thousands of dollars. Many consumers who require an air ambulance agree to these services without knowing that their travel insurance will not cover the costs, receiving the bill weeks later. Parents looking to protect their children from travel mishaps are encouraged to read the fine print of their travel insurance products, shop around, and do their due diligence to ensure there are no surprises regarding the expectations of their travel insurance.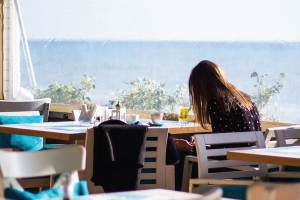 Study Abroad Insurance: What to Look For
As a parent or guardian looking to avoid the potential surprises of purchasing traditional travel insurance, it's a great idea to shop around.
Seek out options that offer far more than coverage for lost luggage or canceled trips. Consider that the costs of utilizing emergency services in a foreign country might not be covered with base travel insurance. Search for a comprehensive product that can properly address a travel mishap and doesn't include exemptions related to incidents of violent crime, political unrest, and natural disasters.
Read the fine print of any product you are purchasing. Look to gain a full understanding of what your purchase entails and what services are not included. Many consumers blindly purchase travel insurance without understanding what happens during a travel mishap. This often leads to confusion and surprise bills when emergency assistance is required. Ensure that you or your child are not left to navigate the complications of addressing a travel mishap in a foreign hospital.
Travel products that offer live 24/7 guidance amid a travel mishap can be of great value. Should your child feel unsafe, a product that can provide up-to-the-minute response can make complicated issues such as language barriers easier to Products that offer smartphone apps can include push notifications that can keep your child well-informed of any potential problems as they arise.
Multi-language support can be crucial in getting your child home safe during an emergency. Should your child experience a medical emergency and must return home for care, a travel product that can coordinate emergency assistance in multiple languages can simplify the process and ensure their safe return home.
Seek out offerings that can return your child to the hospital of your choice. Products that provide emergency flights may only return your child to a specific location. Ensure that the service will return your child home.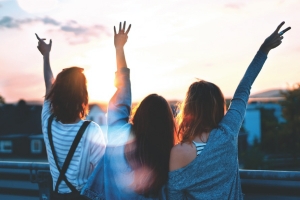 Study Abroad Insurance: Go Beyond Traditional Travel Insurance with CAP
Find peace of mind knowing that your son or daughter is protected with a travel product that responds to a long list of travel complications and mishaps that are often overlooked by traditional travel insurance.
FocusPoint International's
CAP Travel Medical and Security Assistance Plan
comes with a robust mobile app that includes destination-based health, safety, and security intelligence, COVID-19 specific information, a one-touch assistance button, and much, much more.
The CAP Plan includes unlimited 24/7 advice for a long list of travel mishaps often overlooked by traditional travel insurance. It also provides a fully-funded response to incidents of riots, strikes, and civil commotion, natural disasters, with medical evacuation to a home hospital of choice, should you suffer from a medical mishap resulting in hospitalization.
Contact us directly to learn more about available offerings suited to the needs of students studying abroad.