Emergency Transportation Options with CAP Tripside Assistance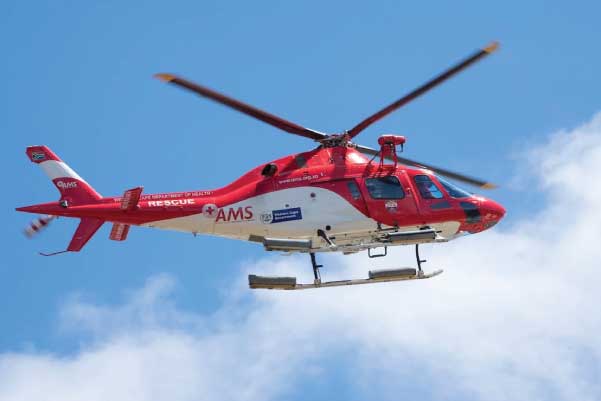 Emergency Transportation Services When You Need Them Most
Emergency transportation
and medical evacuation are some of the most critical services that the everyday traveler tends to assume are part of a traditional travel insurance policy. While travel insurance provides essential benefits to travelers, they rarely include medical transportation,
air ambulance
, or patient transport services. When a medical emergency occurs during travel, the decision to use an air ambulance for patient transport services is often made incredibly quickly without fully understanding the costs. With CAP Tripside Assistance, customers have access to emergency transportation services that would cost them tens of thousands of dollars but are instead available for one affordable price.
Explore travel benefits offered by CAP that go above and beyond traditional travel insurance offerings, helping to ensure your safety and well-being anywhere in the world. With CAP Tripside Assistance, emergency transportation services are available at your fingertips for a number of qualifying incidents during travel.
Emergency Transportation is Available Through CAP Tripside Assistance
Many consumers often purchase travel insurance, assuming that they are "covered" for everything should a medical emergency occur. However, only some of the costs of a medical emergency are covered by your insurance provider. Among other limitations and exemptions, traditional travel insurance usually never includes emergency transportation.
While medical emergencies during travel are uncommon, they are an unfortunate reality that can occur. Truly anything can happen during travel, and activities such as watersports or posing for a picture with a wild animal can turn dangerous in an instant. Some travelers might wrongfully assume that their travel insurance will cover all the costs of such travel mishaps, but that couldn't be further from the truth. Should you or a loved one experience a serious medical emergency during travel and need to be returned home for further care, the costs of medical transportation or
medical evacuation services
could be life-changing. Many times, travelers learn the full costs of such services months after the incident, receiving an unexpected bill that could be tens of thousands or sometimes even hundreds of thousands of dollars.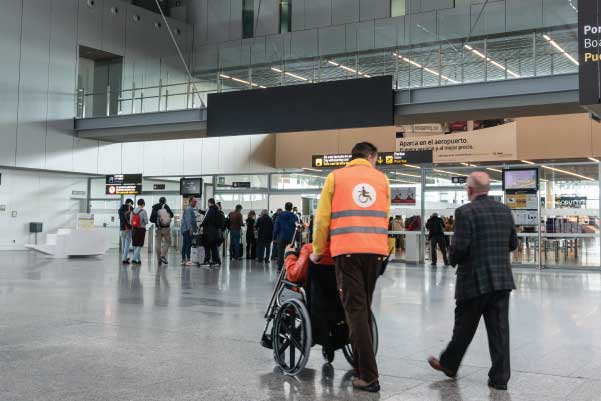 Emergency Transportation with CAP Tripside Assistance
CAP Tripside Assistance
is unique in that it offers many travel benefits, including emergency transportation and medical repatriation for one affordable fee. Designed to address many of the gaps in
travel insurance
, CAP Tripside Assistance provides a solution that addresses what traditional travel insurance does not. Where travel insurance fails to include emergency transportation services within its policy, CAP Tripside Assistance incorporates this service with no claims process to navigate and no hidden costs to you.
Find peace of mind knowing that you pay absolutely nothing for emergency transportation services as a CAP Tripside Assistance customer. Fundamentally, CAP Tripside Assistance is not travel insurance but instead a fully-funded travel product that provides services when needed.
Emergency Transportation: What Happens if I Require Medical Evacuation?
CAP Tripside Assistance maintains the goal of bringing customers home safely should they experience hospitalization or any other qualifying incident during travel. Our travel benefits are designed to offer peace of mind to travelers, knowing that if they require medical transportation of any kind, it will be fully funded and come at no additional cost to the customer.
Should you be hospitalized during travel, our travel specialists will make arrangements for ground or air ambulance transportation to and from the hospital where you are located, arranging for pre-admission and medical escorts every step of the way. We then arrange for transportation to the medical facility to your home hospital of choice. Finally, if deemed medically necessary, a medical escort will be assigned to accompany you throughout the entire process. We remain in close contact with our clients during such incidents, capable of collaborating with foreign hospitals, loved ones, and even your travel insurance provider to ensure you are returned home safely, quickly, and without complication.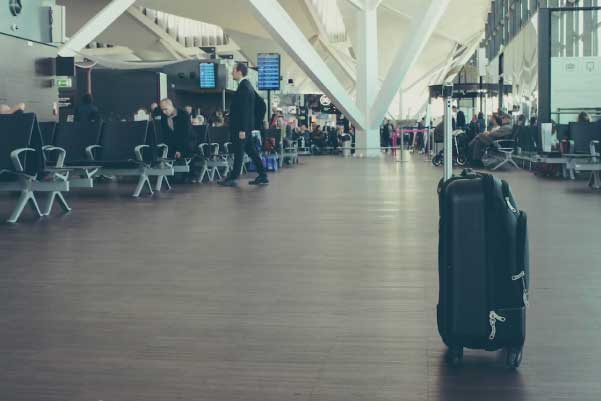 Emergency Transportation from CAP Tripside Assistance
Many leisure tourists are unaware of their travel insurance policy's fine print and limitations. CAP Tripside Assistance was born out of a need for
leisure travelers
who require more from their
travel insurance
policy. CAP customers can find peace of mind knowing that in the event they are hospitalized during travel, they will be returned home safely with Tripside Assistance and potentially save hundreds of thousands of dollars.
CAP Tripside Assistance is the perfect complement to any existing travel insurance policy or as a stand-alone product. We remain dedicated to addressing a number of travel mishaps that are often overlooked or excluded by traditional travel insurance, helping you focus on the enjoyment of your trip rather than a convoluted claims process.
Explore CAP Tripside Assistance for yourself and travel the world fearlessly.