Will the Coronavirus Impact Your Travel Insurance?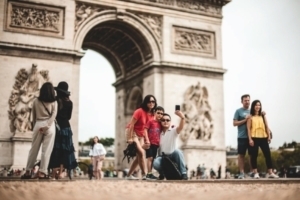 Considering Cancelling Your Trip? Don't Assume You Will Be Reimbursed
Many travelers are having second thoughts about their travel arrangements due to the continued spread of the Coronavirus. Consumers who have purchased 
travel insurance
 might be considering canceling their travel plans for fears that they could catch the virus and bring it back home.
For those who have purchased traditional travel insurance, they might believe that any sort of cancellation will be reimbursed by their insurer. The unfortunate fact is that travelers might be surprised that their traditional travel insurance may be unwilling to offer reimbursement, leaving them on the hook for their canceled trip.
Coronavirus Fears Could Complicate Travel Insurance
With each passing day, it is evident that this virus should not be taken lightly. Many countries like Canada and the United States have advised against all non-essential travel to China, and there have been unfortunate incidents of quarantines that have left North Americans stranded on cruise ships for weeks.
The truth is that the virus has been spreading to other parts of the globe, causing great concern for those who have planned trips to places like Japan, Iran, and India.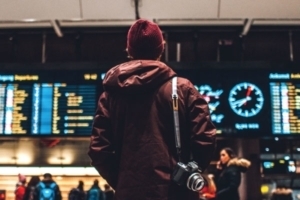 Understand Trip Cancellation Policies Before Buying Travel Insurance
Travelers should use caution and do their own research if they are planning to travel. If you are considering canceling your trip, do not assume that your travel insurance will cover the costs of a canceled trip, even if you have purchased travel insurance that includes trip cancellation.
Traditional travel insurance comes with a long list of terms and conditions that are included in the fine print. Even trip cancellation insurance comes with conditions that many consumers do not fully understand, or don't bother to read. Some trip cancellation policies might outline in the fine print that a trip will be reimbursed if you fall ill before the trip, preventing you from traveling.
Further, certain trip cancellation policies won't reimburse you if you decide to cancel a trip for fear that you will contract an illness. If a travel advisory has not been issued to the country that you are visiting, and you cancel out of fear, your travel insurance could potentially refuse to reimburse your trip. The wording in the fine print of your travel insurance policy is key, and an important aspect to understand prior to purchasing.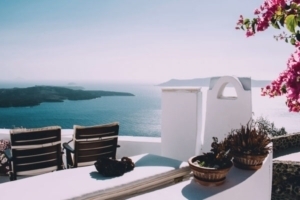 Go Beyond Traditional Travel Insurance With CAP
Travelers are encouraged to read the fine print of the travel insurance product they are purchasing and have a complete understanding of what their coverage entails. Some policies might have what is called a "cancel for any reason", also referred to as a "CFAR" policy, meaning that a consumer can cancel for a fear of contracting a virus. A CFAR is an optional travel insurance benefit that should be considered when purchasing a traditional trip cancellation travel insurance policy. Adding a CFAR will certainly help you recoup your investment, but it will do little to address medical mishaps that occur during a trip.
CAP is a travel assistance plan offering specialized
travel medical benefits
 in the event you experience a medical mishap during your trip.
Customers traveling in areas directly impacted by the Coronavirus that purchased CAP prior to the World Health Organization (WHO) declaring a global health emergency, would be eligible for assistance, up to and including evacuation for no additional costs.
Customers that purchase CAP for travel destinations not previously impacted by the Coronavirus, but became impacted during a qualifying period of travel (like suddenly being quarantined on a cruise ship) would be eligible for assistance, up to and including evacuation for no additional costs, once the customer(s) is cleared from quarantined status.
Take advantage of 
CAP travel assistance plans
 and learn how you can save yourself tens of thousands of dollars in the event you experience a medical emergency during travel. 
Get a quote online today
.