How to Plan for Unexpected Quarantines During International Travel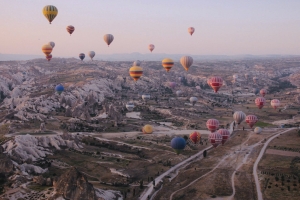 Unexpected Quarantines Complicate International Travel, But There Are Solutions
With travel restrictions that seem to change in a matter of hours, international
leisure travelers
should expect to face a long list of challenges and delays when heading off to greener pastures. It's the unfortunate nature of international travel at this time, and an unexpected quarantine can derail your trip, complicate your travel plans, and cost a small fortune to address. In fact, simple exposure to a positive COVID case can ruin your trip and result in being denied boarding your return flight home.
Leisure travelers should know that travel insurance is extremely limited during this time, and you should expect limitations to policies and unexpected costs along the way. A sudden quarantine is most likely not to be covered by traditional travel insurance, and if it is, it is more than likely on a reimbursement basis. Further, hospitalization from COVID during international travel is a highly complicated matter, and many travelers are likely to experience
coverage limitations from travel insurance policies
.
Before you travel, take every precaution necessary to avoid mishaps and complications, and read your travel insurance exclusions and limitations carefully.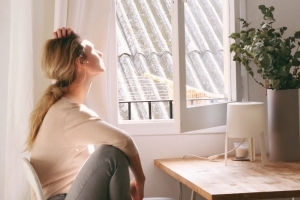 8 Ways to Plan for Unexpected Quarantines and Other Travel Complications
International travelers should plan ahead when traveling internationally in 2022. Use these travel tips to avoid or mitigate exposure to COVID-19 and unexpected quarantines and place your focus on having a safe and enjoyable trip.
1. Vaccination
According to the Center for Disease Control (CDC), proper vaccination can reduce the risk of contracting COVID-19 and lessen the impacts of the disease. Before your trip, ensure that your vaccinations are fully up to date and that you have received appropriate booster shots.
2. Proper Documentation
Keep in mind that travel restrictions can change in an instant. Between poolside drinks and your dinner reservations, new requirements for proper documentation to fly, entrance to your home country, or crossing a land border can arise with very little notice. Ensure that you have the appropriate proof of vaccination, COVID testing, and any other documentation required for returning home.
3. Limit Exposure
International travelers that are up to date with their vaccinations should still take measures to limit their exposure to others. COVID-19 variants still pose significant risks to vaccinated travelers, and a close encounter during a beach volleyball session may result in the transmission of the disease. Maintain social distance, enjoy the outdoors, and consider taking the stairs rather than a busy elevator.
4. Research Requirements for Not Just Entering a New Country, But Returning Home
Canada, in particular, has a long list of requirements for returning home. Everything from specific COVID testing requirements, proper travel documentation, and quarantines are a part of returning to the Great White North. In some instances, travelers may have to quarantine simply because they visited a high-risk country. Before you leave, plan for returning home and carefully ensure that you can satisfy the requirements for entry.
5. Seek Out Testing Facilities Before You Travel
International air travel now requires proper testing, and acquiring the right test can be difficult in a foreign country. Without an appropriate COVID test, you might be forced to disrupt your travel plans, hurting your ability to return to work and paying out of pocket to remain at your destination until you can obtain the appropriate COVID test. Ensure that you can access a testing facility during your trip that can satisfy the requirements of any country you enter.
6. Mask Up
Diligent mask use remains highly important, especially during air travel. Toss out older masks and seek out a fresh one before departing. You may have stayed committed to slowing the spread of COVID during your vacation, but recycled air on a busy flight may result in exposure to a positive COVID case. As such, if you are testing upon arrival, you might need to quarantine at your own expense.
7. Stay in the Know
Remain informed on local case numbers and keep in mind that you might be required to quarantine if your accommodations experience a positive COVID case. Some countries may lock down specific neighborhoods and resorts or impose nationwide curfews to slow the spread of the disease, and new measures can be implemented in an instant. Keep an eye on local news and follow all guidelines.
8. Go Beyond Travel insurance
Expect your travel insurance to be able to address canceled trips and lost luggage, but maybe not unexpected quarantines.
FocusPoint International's
CAP Travel Medical and Security Assistance Plan
is a market-leading global travel product that can address unexpected quarantines and is the perfect supplement to an existing travel insurance policy.
The CAP Plan also provides a wealth of valuable services for pandemics, including real-time intelligence reports, ground transportation support, emergency medical evacuation (medevac), and the costs of a
CAP customer's COVID-19 mandatory quarantine expenses
(for up to 14 days).
While a handful of international travel medical insurance providers now cover pandemics like COVID-19 (including some quarantine expenses), it's on a reimbursement basis, which means the customer has to pay out of pocket (and then go through a claims process for reimbursement of eligible expenses).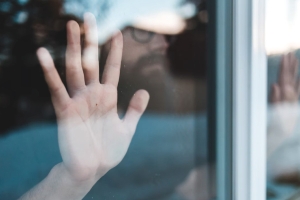 Unexpected Quarantine Solutions with CAP, Powered by FocusPoint
FocusPoint International's CAP Travel Medical and Security Assistance Plan comes with a robust mobile app that includes destination-based health, safety, and security intelligence, COVID-19 specific information, a one-touch assistance button, and much, much more.
The CAP Plan offers unlimited 24/7 advice for a long list of travel mishaps often overlooked by traditional travel insurance, including COVID quarantine cost coverage. It also provides a fully-funded response to incidents of riots, strikes, civil commotion, and natural disasters, with medical evacuation to a home hospital of choice, should you suffer from a medical mishap resulting in hospitalization.
Contact us directly to learn more about available solutions for international travelers.