Know the Facts for Snowbird Travel and Returning Home to Canada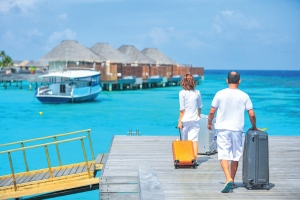 Snowbird Travel and Understanding Canada's Complicated COVID Testing Requirements
Canadian snowbirds and international travelers are quickly learning that leaving Canada for warmer weather can be relatively simple but returning to Canada is much more complicated. There are a number of hurdles facing travelers, including everything from quarantines, testing requirements, proof of vaccination, and potential fines and penalties. Acquiring proper COVID testing, in particular, could be difficult to time with a departing flight, leaving travelers scrambling to address the issue.
Plan your international trip but know the potential complications that can arise returning to Canada. Careful planning on behalf of
snowbirds and leisure travelers
can ensure a safe trip, satisfy Canada's complicated testing requirements, and get you home without any unexpected challenges along the way.
Snowbird Travel: Return to Canada Basics for International Travel
All travelers entering Canada must download the ArriveCan application onto their smartphone. The Canadian government has made it mandatory that anyone who enters the country, either by land or air, must use the ArriveCan app. Travelers need to upload travel documents such as their passport details, required testing information, and proof of vaccination documents to the application before attempting to enter Canada.
Vaccinated and unvaccinated travelers entering Canada are subject to different restrictions and quarantine requirements.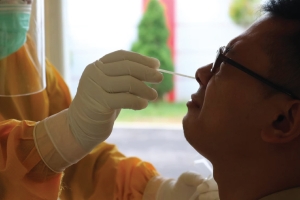 Snowbird Travel: Testing Requirements Simplified
All travelers over the age of five are required to provide proof of a negative molecular test or evidence of a previous positive test result taken between 14 and 180 days upon arrival to Canada. Test results are to be uploaded to the ArriveCan app or provided with a paper document. Negative molecular test results must be taken within 72 hours of your flight's departure or land border crossing.
Leisure and snowbird travelers should be aware that timing your COVID test can be challenging. The demand for appropriate testing is extremely high in places like the United States, Mexico, or other sunshine destinations. Test results could be delayed in some instances, leaving you without the appropriate documentation required to board the flight and enter Canada.
Travelers are urged to plan well in advance of their trip to ensure that they can obtain proper testing before traveling internationally. Some exotic travel destinations may have limited abilities to provide appropriate COVID testing to satisfy the requirements for returning to Canada.
Snowbird Travel: Accepted COVID-19 Tests for Reentering Canada
Rapid antigen tests are not accepted for returning to Canada. Accepted types of molecular tests include PCR - Polymerase chain reaction tests, Nucleic acid tests (NAT), or Nucleic acid amplification tests (NAATs), and reverse transcription loop-mediated isothermal amplification (RT-LAMP).
For more details about accepted COVID-19 tests, visit the
Government of Canada's website
.
The Government of Canada also requires specific information alongside your test results:
Traveler's name and date of birth
Name and address of the laboratory, clinic, or facility that administered the test
The date on which the test was taken
The type of test taken
The test result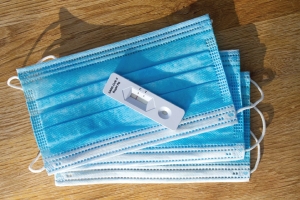 Snowbird Travel and Obtaining Appropriate COVID Testing Abroad
Canadian consular services do not provide COVID-19 testing for international travelers, and snowbirds or other leisure travelers will need to take it upon themselves to acquire appropriate testing. In certain instances, the government of Canada will not be able to direct travelers to appropriate testing facilities, especially in exotic travel destinations. Canadians traveling to the United States must follow the directions of the
Center For Disease Control (CDC)
to find local testing facilities that can satisfy the requirements for returning to Canada.
Snowbird Travel: Returning Canada Without an Appropriate COVID-19 Testing
Canadian citizens who return to Canada without proper COVID testing results will be allowed to enter Canada but subject to a fine of $5,000, including additional surcharges. Some Canadians may be subject to criminal charges under Canada's Quarantine Act and may also be directed to stay at a designated quarantine facility at their own expense.
Providing fake or fraudulent travel documents, including COVID test results, is a serious criminal offense with steep fines and other penalties. Doing so could restrict your ability to travel in the future, result in jail time, and include life-changing financial penalties.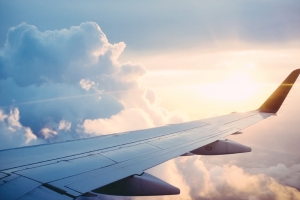 Snowbird Travel with CAP: Find Peace of Mind Anywhere in the World
International travel remains complicated, but snowbirds and other leisure travelers can head down south safely with the assistance of the CAP Travel Medical and Security Assistance Plan. Navigate international travel complications, including finding required testing facilities and staying informed regarding changing travel restrictions with smartphone technology that allows you to focus on the enjoyment of your trip.
FocusPoint International's
CAP Travel Medical and Security Assistance Plan
comes with a robust mobile app that includes destination-based health, safety, and security intelligence, COVID-19 specific information, a one-touch assistance button, and much, much more.
The CAP Plan provides unlimited 24/7 advice for a long list of travel mishaps often overlooked by traditional
travel insurance
, including
COVID quarantine cost coverage
. It also offers a fully-funded response to incidents of riots, strikes, and civil commotion, natural disasters, with medical evacuation to a home hospital of choice, should you suffer from a medical mishap resulting in hospitalization.
Contact us directly to learn more about available products tied directly to the needs of snowbirds and Canadians returning home.