LGBTQ Travel Destination Spotlight - Mexico Maintains Its Winning Status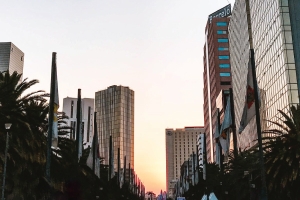 LGBTQ+ Travel in Mexico Knows No Boundaries
Mexico continues to be one of the most visited destinations for LBGTQ+ travelers in the world. With wide-ranging LGBTQ+ rights and a general acceptance of all cultures and sexual orientations, Mexico's roots have respected people from all walks of life for hundreds of years. Many of Mexico's top tourist destinations are also safe for
LGBTQ+ travel
, with hotel and resort options that offer guided amenities or the opportunity to ditch tour guides altogether. Enjoy Mexico whatever way you wish!
Many LGBTQ+ travelers flock to Mexico for its world-class resorts, food, and dining, but there is so much more to explore beyond all-you-can-eat buffets and poolside drink service. Discover these LGBTQ+ positive destinations that bring together nature and exploration in one incredible travel experience.
LGBTQ+ Travel in Mexico: Temple Hopping Across Cancun
Heading to Cancun? One of the best day trips for anyone who is over Pina Coladas is to El Castillo, a restored Maya Temple at the center of the Chichen Itza Archaeological site. Tour guides can offer you a short history lesson on this temple built in 1,000 A.D., and the area is known to be very friendly to travelers from all walks of life. Bring your walking shoes as the temple's steps are safe but a little steep. This is also a great spot to pick up authentic and local souvenirs that are more affordable than what you might find at your resort.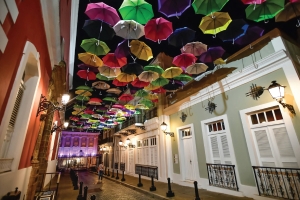 LGBTQ+ Travel in Mexico: Visit Puerto Vallarta for LGBTQ+ Culture and History
Puerto Vallarta is one of the country's most popular tourist destinations as this coastal beach town is lined with hotels and resorts as far as the eye can see. Welcoming to everyone, Zona Romantica is known as the heart of the LGBTQ+ community in Mexico, being labeled as 'Little San Francisco' by many LGBTQ+ travelers. Here you can mingle with the locals, visit LGBTQ+ friendly bars, lounges, and restaurants, and see the Marigalante, the city's eccentric pirate ship that offers sailing lessons and tours.
LGBTQ+ Travel in Mexico: Mexico City for Pride Festivals and Live Events
If crystal clear waters and sandy beaches aren't your thing, Mexico City is home to one of the largest and most vibrant LGBTQ+ neighborhoods in the world. Zona Rosa has an endless array of LGBTQ+ friendly establishments, including bars and nightclubs. The annual Pride Festival draws in hundreds of thousands of tourists a year. Truly, there is something for everyone, including world-class entertainment, incredible culinary experiences, LGBTQ+ art, and rich history.
LGBTQ+ Travel in Mexico: Acapulco for Scuba and Sandy Beaches
Acapulco boasts one of the most impressive party scenes in Mexico that brings together a global LGBTQ+ community. Visitors will be in good supply of all-night dance clubs, but the beauty of this seaside resort is in its epic sunsets and incredible scuba offerings. Explore the coast and get a closer look at coral reefs and schools of aquatic wildlife or lounge about on white sandy beaches that simply can't compete with what you might find back home.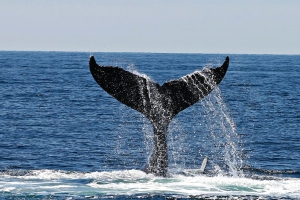 LGBTQ+ Travel in Mexico: Visit Los Cabos for Wildlife and Whale Watching
There are several whale watching tours in Los Cabos for those looking to get up close and personal with wildlife. In addition, there are opportunities where you can dive right in and swim alongside some of the most friendly and giant whales in the world.
Every outdoor enthusiast will be overwhelmed by the number of water sports and fishing opportunities available, complemented by a dining and nightlife scene that doesn't sleep. Los Cabos is one of the more stylish and tranquil spots in Mexico, with many well-known celebrities choosing this destination as their LGBTQ+ vacation spot of choice.
LGBTQ+ Travel in Mexico: Explore Playa del Carmen's Cenotes
If you want to escape the crowds that have been notorious for keeping the vibe of Cancun a little too "busy," a short road trip to Playa del Carmen is the ideal spot for a more relaxed vacation. This destination's laid-back vibe offers many of the amenities of Cancun and simple access to Mexico's remarkable cenotes. In fact, Cenote Cristalino is just a short drive away from the heart of Playa del Carmen, where travelers can cool off in the ice-cold waters of this remarkable underground cave.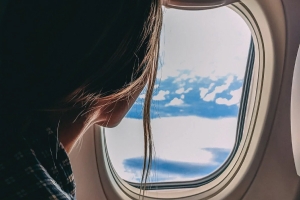 LGBTQ+ Travel Across Mexico with CAP, Powered by FocusPoint
LGBTQ+ travelers face unique risks when traveling internationally. Even when visiting LGBTQ+ friendly destinations such as Mexico, it's always important to be prepared for travel mishaps that are often overlooked by traditional
travel insurance
.
FocusPoint International's
CAP Travel Medical and Security Assistance Plan
comes with a robust mobile app that includes destination-based health, safety, and security intelligence, COVID-19 specific information, a one-touch assistance button, and much, much more.
The CAP Plan offers unlimited 24/7 advice for a long list of travel mishaps often overlooked by traditional travel insurance, including
COVID quarantine cost coverage
. It also provides a fully-funded response to incidents of riots, strikes, and civil commotion, natural disasters, with medical evacuation to a home hospital of choice, should you suffer from a medical mishap resulting in hospitalization.
Contact us directly to learn more about available products explicitly tailored to the needs of LGBTQ+ travelers from around the world.
LGBTQ+ Travel with CAP Powered by FocusPoint
FocusPoint International
has partnered with
IGLTA
(International LGBTQ+ Travel Association) to offer the CAP Travel Medical and Security Assistance Plan. The IGLTA website is an exceptional resource for LGBTQ+ travelers that can identify travel advisors and providers that are LGBTQ+ welcoming. View the
LGBTQ+ Safety and Travel Guide
on the IGLTA website.