Snowbirds Travel Tips During the Pandemic Holidays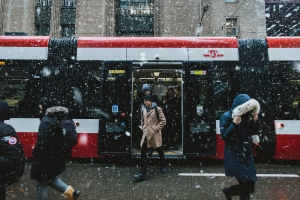 Snowbird Travel Precautions and Safety for Snowbirds
Snowbird travel
is top of mind for many Canadians planning to head down south to indulge in warmer weather and escape the harshest winter months.
While sun tanning and afternoon cocktails may seem like just a quick and easy flight away, traveling during a pandemic is anything but simple. COVID-19 still presents many complications, and snowbirds should use extra caution when traveling down south for the winter. Prepare and pack accordingly to ensure that your next trip to warmer weather goes as smoothly as possible, without any of the complications related to COVID-19.
Is Snowbird Travel Safe?
With the proper precautions,
yes,
snowbird travel is safe this holiday season.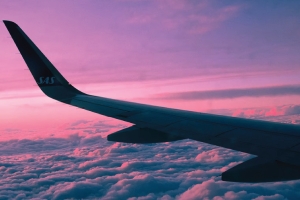 The Eight Most Important Snowbird Travel Safety Tips
These eight tips for snowbird travel can help save you time and money in the event COVID decides to join your trip. Use these travel tips and enjoy traveling to the United States this winter while keeping yourself and others safe.
1. Get Vaccinated
Proper COVID-19 vaccinations have proven to reduce the spread of the disease and help lessen COVID's effects should you get sick. Do your part to ensure that you and others around you remain healthy during snowbird travel and schedule your vaccination if you haven't already.
2. Testing Requirements: Read Up and Be Prepared
Regardless of your vaccination status, Canadians will still need to provide a negative COVID-19 test before air travel to the United States. This applies to all passengers two years and older and must be completed up to three days prior to boarding your flight.
Travelers incur the costs of conducting such tests and must research where to purchase one prior to travel. Testing requirements can change in a matter of hours, and all snowbirds are encouraged to stay informed of changing restrictions before their trip.
3. Precautions Like Face Masks Still Make a Difference
Face masks, hand sanitizer, and social distancing are still essential in preventing the spread of COVID-19. Air travel can be tight, and passengers may not be able to distance themselves from others when seated. Take extra precautions to ensure you practice these habits, even if your travel destination has much more relaxed restrictions compared to your hometown.
4. Reduce Stops and Plan Your Route Carefully
Unfortunately, this might not be the time to make unplanned stops during your trip. If you are road tripping across the United States, refrain from visiting crowded tourist traps and do your best to limit rest stops.
5. Stay Informed and Research Your Destination
Keep a close eye on case numbers at your destination. Community spread is still possible, and in the event case numbers soar during your trip, only visit restaurants and bars that remain vigilant against COVID-19. Vacationers should read online reviews or inquire directly with a dining establishment to ensure that they are taking necessary precautions.
6. Expect the Unexpected
Expect that there may be some complications during your vacation, and plan accordingly. Should you be exposed to COVID-19 during your trip, you may need to quarantine in a designated hotel and reschedule flights or other activities.
Plan ahead for such disruptions by researching local hospitals, where you can book a COVID test, and create an emergency backup plan if issues arise without warning.
CAP Travel Medical and Security Assistance Plan
plays an important role in addressing the uncertainty that comes with traveling. Either on its own or as a complement to existing travel insurance policies, CAP ensures your safety during international travel.
7. Reconsider Your Trip If Case Numbers Rise
Knowledge is power, and should your travel destination experience a sudden rise in new case numbers; it might be best to reschedule your trip entirely. The complications from contracting COVID during an international trip to the United States can be costly. Put your health first and ensure that your vacation, whether it be this year or next, is free from COVID-19.
8. Choose CAP Travel Assistance
While
travel insurance
plays an essential role for international travelers and snowbirds, many of the complications from COVID-19 are often overlooked in the fine print. You could be left alone to incur the costs of hospitalization and quarantines by your travel insurance provider.
More notably, if you become ill and require emergency transportation back home, traditional travel insurance is unlikely to cover those costs. Go beyond its offerings and seek out a travel assistance product such as CAP that can address travel mishaps such as unexpected quarantines, emergency transportation and return of vehicle if evacuated back to Canada.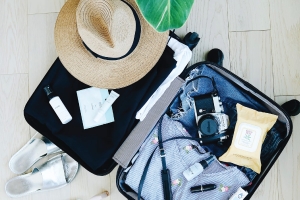 Snowbird Travel to the United States with CAP
Don't fly solo this holiday travel season. As a snowbird, take your safety seriously when visiting the United States. Purchase CAP and ensure you are safe from any sort of travel mishap, including exposure to COVID-19.
FocusPoint International's CAP Travel Medical and Security Assistance Plan comes with a robust mobile app that includes destination-based health, safety, and security intelligence, COVID-19 specific information, a one-touch assistance button, and much, much more.
The CAP Plan offers unlimited 24/7 advice for a long list of travel mishaps often overlooked by traditional travel insurance, including
COVID quarantine cost coverage
. It also provides a fully-funded response to incidents of riots, strikes, and civil commotion, natural disasters, with medical evacuation to a home hospital of choice, should you suffer from a medical mishap resulting in hospitalization.
Contact us directly to learn more about available offerings that are tailored to the needs of Canadian snowbirds.