Places in the World Where LGBTQ Travelers Can Face Criminal Charges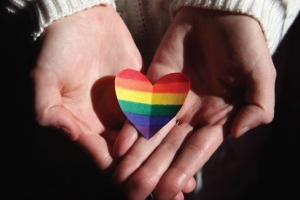 LGBTQ+ Travel Safety: Destinations to Avoid for Same-Sex Couples, Gay, and Lesbian Travelers
Many exotic travel destinations around the world come with unexpected challenges for LGBTQ+ travelers. While much of North America and Europe have adopted a more progressive approach to gay, lesbian, and LGBTQ+ rights, there are still places in the world that have held on to more conservative values. Everyone deserves to enjoy
leisure travel
, but certain cultural customs can result in unfortunate interactions with local communities.
Gay travelers visiting the following destinations might face unpleasant reactions from the general public for their sexual orientation, potentially resulting in violent crime, incidents of harassment, refusal of service, and potential criminal charges. For any gay traveler, consider avoiding these destinations when traveling this summer and fall.
LGBTQ+ Travel in Jamaica: Is it Safe for Gay Travelers to Visit This Destination?
Jamaica might come as a surprise for many gay, lesbian, and LGTBQ+ travelers for being an unsafe place that same-sex couples should avoid visiting. While Jamaica might sell itself as a "chill" destination in the Caribbean, local laws and public attitudes are anything but relaxed when it comes to gay and LGBTQ+ issues. Many resorts state that they welcome same-sex couples, but these attitudes don't align with local laws and public perception that has been rooted in outdated and homophobic laws.
While there are no laws against being LGBTQ+ in Jamaica, the conduct that a same-sex couple might partake in is outlawed. Police in Jamaica maintain the right to arrest and charge anyone for what has been named as "gross indecency," which could be defined as something as simple as holding hands with your same-sex partner in public. If you identify as part of the LGBTQ+ community, it might be best to opt for another Caribbean destination that is far more welcoming.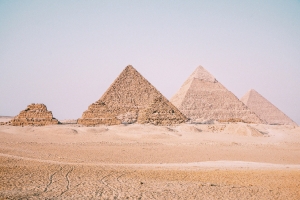 LGBTQ+ Travel in Egypt: Public Perceptions and Criminalization of Homosexuality
Visiting Egypt comes with the potential of seeing one of the great wonders of the world. For gay, lesbian, and LGBTQ+ travelers, it might be better to skip this destination altogether, as Egypt has grown a reputation for being unfriendly to gay travelers. Public laws and cultural attitudes are considered to be far less liberal in comparison to North America, and LGBTQ+ travelers should use extreme caution when visiting this destination.
Same-sex couples or LGBTQ+ people can face imprisonment, massive fines, or even execution for a long list of reasons related to their identity. Even flying a pride flag could result in an arrest, with citizens who partake in same-sex marriage could be imprisoned and potentially tortured. Further, public opinion in Egypt is heavily swayed against same-sex rights, and locals show little tolerance for public displays of affection amongst same-sex couples. Visiting this destination comes with a high potential for verbal harassment or even assault from the local police or the community itself.
LGBTQ+ Travel Tanzania: Is East Africa Safe for Same-Sex Couples and Gay Travelers?
Tanzania has long since been known for its incredible safaris, stunning landscapes, and amazing displays of wildlife. A simple online search would suggest that Tanzania might be a great destination to experience East-African culture, but further research would argue that gay and lesbian travelers may run into issues during their trip.
Tanzania passed an anti-LGBTQ+ law in 1998, effectively criminalizing homosexuality altogether, which is still in place today.
The Sexual Offences Special Provisions Act
punishes gay men and women up to 30 years for being part of the LGBTQ+ community. This, of course, is extremely problematic for gay travelers as simple public displays of affection could result in imprisonment. Further, local Africans might react negatively to a gay traveler, and same-sex couples with the same surname might be questioned about their sexuality by immigration officers upon arrival. Should gay travelers decide to visit this destination, they will need to pay careful attention to cues from the general public and do their best to avoid harassment from locals.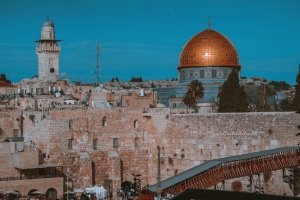 LGBTQ+ Travel Safety in Morocco
Morocco presents itself as a once-in-lifetime travel experience that brings together culture, food, and stunning beaches. While much of this country's economy is reliant on tourism, its attitudes towards gay and same-sex tourists have presented themselves to be largely unfriendly to the LGBTQ+ community. Despite Morocco being incredibly close to Europe, this country has fallen behind regarding its attitudes towards gay marriage from a political standpoint.
Same-sex couples can face criminal prosecution for being married in Morocco resulting in up to three years in prison. This destination has an incredibly conservative perception of public displays of affection as well, even for heterosexual couples. A simple kiss in a busy market can stir up a commotion from the locals, resulting in unfortunate incidents of harassment. Public perceptions of gay culture can vary from city to city as well, and those visiting this country should pay careful attention to local customs and traditions. Even revealing clothing on women could result in negative reactions from the general public, and travelers from all walks of life are encouraged to exercise caution when visiting this country.
Experience International LGBTQ+ Travel With CAP
The LGBTQ+ community faces unique challenges when traveling internationally. Local laws might criminalize public displays of affection, while public perceptions and attitudes towards the LGBTQ+ community might result in adverse reactions, including verbal harassment and, in some instances, violent assault. Regardless of where you travel this summer, ensure that you are prepared for anything as an LGBTQ+ traveler and make the most of your leisure travel experience. View the
Marriage Equality Guide Around the Globe
link on the IGLTA website.
FocusPoint International's
CAP Travel Medical and Security Assistance Plan
includes unlimited 24/7 advice for a long list of travel mishaps often overlooked by traditional travel insurance. CAP also provides a fully-funded response to incidents of riots, strikes, and civil commotion, natural disasters, with medical evacuation to a home hospital of choice, should you suffer from a medical mishap resulting in hospitalization.
LGBTQ+ Travel With CAP, Powered by FocusPoint
FocusPoint International has partnered with
IGLTA
(International LGBTQ+ Travel Association) to offer a CAP Medical and Security Travel Assist Plan to the attendees of the upcoming IGLTA convention. The
IGLTA website
is an exceptional resource for LGBTQ+ travelers that can identify travel advisors and providers that are LGBTQ+ welcoming.
The IGLTA Global Convention is the world's premier educational and networking travel trade event for LGBTQ+ tourism professionals and allies. In addition to being the world's largest
LGBTQ+ travel
trade convention, it is also the longest-running of its kind (the first edition was held in San Francisco in 1984). For more information visit igltaconvention.org.