Ten Tips for Practical Social Distancing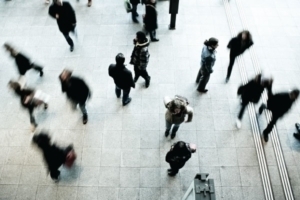 Ways to Manage Social Distancing
The term 'social distancing' has emerged as the latest tool to combat the spread of COVID-19. The global 
pandemic
 has now impacted hundreds of thousands, and people across the world are being forced to stay home, cancel events, and generally avoid gatherings altogether.
Many businesses continue to operate while implementing measures to help 'flatten the curve' of the pandemic, encouraging employees to work from home if they can, or self-isolate if they are showing symptoms of the virus. World leaders are also encouraging people to stay home if they can, placing extreme financial hardship on the food, travel, and entertainment industry.
Social Distancing Guidelines and Suggestions
Social distancing can be extremely challenging but is a necessary step in slowing the spread of COVID-19. Here are some guidelines to follow:
Avoid Gatherings of People: Find another way to celebrate holidays and special events, likely at home. Work meetings can be held via conference calls, Skype, or any other video conference software. If you absolutely must meet in-person, keep your meetings as small as possible. Social distancing is rooted in avoiding the gathering of 50 people or more, but this number may be reduced even further. Current guidance from the CDC is to avoid groups of more than 10 people.
Carry Hand Sanitizer: Routinely use hand sanitizer, especially if you are heading out to run errands. Essential businesses such as grocery stores, pharmacies, and gas stations will likely remain open, so it is important to use sanitizer when hand washing is not an immediate option.
Stay Home: Only leave home if it is absolutely necessary. This could include caring for the vulnerable, grocery shopping, or picking up medications. Many music and sporting events are being streamed online and can be enjoyed at home.
Refrain from Shaking Hands: This is the time to adopt new greetings in both business and social settings. When greeting people, do not make physical contact. Many people have gotten creative, with Italians adapting to winks, and many North Americans bowing, similar to Japanese business etiquette.
Avoid the Use of Paper Money: Consider sticking to credit and debit cards during this pandemic and be cautious of handling loose change at cash registers. Try to avoid touching PIN-pads and digital signature panels with exposed skin.
Wash Your Hands Several Times A Day: Whether or not you are self-isolating, wash your hands several times a day, especially after using any public facilities. Thoroughly lather your hands with hot soapy water for at least 20 seconds or use alcohol-based hand sanitizers if handwashing is not available.
Maintain a Distance of Two Arms Lengths Away from All People: This especially includes people who have a cough or cold. Do your absolute best to avoid crowds on public transit, airports, and any other places where large amounts of people gather.
Practice Respiratory Hygiene: This means if you must cough or sneeze, do so into your sleeve or elbow. Avoid touching your face, especially after touching shared surfaces.
Consider Self-Isolation: If you have traveled internationally in recent months, consider informing your employer and figure out a way to stay home. While many professionals will be able to work from home, others, especially tradesmen, will need to negotiate the correct course of action with their employer. This could include a self-isolation period of several weeks.
Support Your Neighbors, Family, and Friends: Most importantly, during these challenging times, it is crucial to support one another. Check-in on the elderly, connect with family and find ways to help fellow members of society. Some people are unable to purchase groceries or pick up essential medicines. Reach out and do your best to ensure these members of your community are taken care of.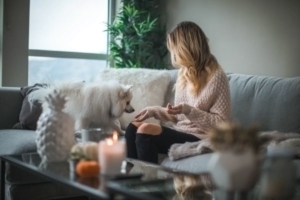 The Very Real Challenges of a Global Pandemic
COVID-19 is a serious threat to the entire world. Global travelers have had to cut trips short, cancel vacations, and scramble to get home amid border closures due to COVID-19. When the time is right, consider going beyond traditional 
travel insurance
.
CAP+Med
 is a travel assistance plan offering specialized travel security benefits in the event you experience a medical mishap during your trip. This could include travel benefits that speak to the needs of travelers who experience a pandemic during travel.
Visit our website to learn more
.