Transgender Safety Tips. How to Travel with CAP Worldwide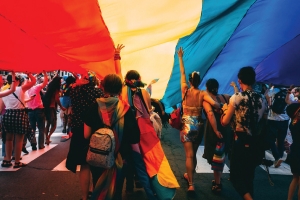 Transgender Travel Risks and Challenges: Plan Ahead
Traveling as a transgender person comes with unique challenges that most would never experience. Something as simple as checking in for a flight or heading through airport security can be a highly uncomfortable experience for a transgender traveler. Simple airport screening could result in many questions and awkward interactions that unfortunately come with being part of the LGBTQ+ community. Transgender travel ultimately requires some additional planning, patience, a keen sense of awareness, and a few extra steps to ensure that
leisure travel
is entirely focused on just that, leisure, and no other complications along the way.
Anyone who identifies as transgender or gender-nonconforming has every right to enjoy leisure or corporate travel; these simple steps will help make your trip as smooth as possible.
Transgender Travel and Airport Security: Potential Issues
Airport security can sometimes be an uncomfortable experience for the LGBTQ+ and trans community. While many airport security professionals are trained on screening transgender passengers, there can still be unpleasant reactions, awkward questions and pat-downs, and other concerns when going through the screening process. In some instances, transgender people might attract attention from airport security, questioning the individual's choice of garments. In the event that this does happen, be as straightforward as possible, informing them that certain clothing choices are part of your gender identity. Do your best to be as polite and respectful as possible to airport security, and request to speak with an agent in private if that is your preference.
One way to avoid some of these challenges with airport security is to partake in a TSA PreCheck if you are traveling in the United States. The TSA promises a smoother experience, and anyone can apply online ahead of their flight. This precheck typically doesn't include removing clothes, belts, or shoes but instead opts for a quick fingerprinting and background check. The process itself is less invasive and can make the experience of domestic travel more relaxed and comfortable, regardless of if you identify with the LGBTQ+ community or not.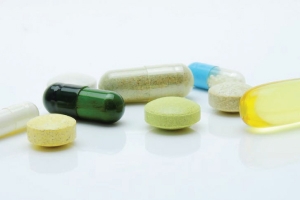 Transgender Travel: Carrying Medications and Other Prescriptions Through Airport Security
The trans community faces a multitude of challenges every day, and travel could compound some of those issues. Go to great lengths to ensure you have proper documentation for any medications you might be carrying during your trip. Bundle all your medications into your carry-on bag, and make sure all prescriptions are clearly visible on each bottle.
Hormone therapy might require the use of syringes, and you could be required to show documentation from your doctor. Anyone is who is part of the LGBTQ+ community has rights that are detailed online on
the TFSA website
, and carrying a TSA notification card can help streamline the process of going through airport security. Be prepared to explain medications with proper documentation and request a private discussion with a TSA supervisor if that is considered more comfortable.
Transgender Travel: Complications with Government Identification and Bookings
Further, transgender travelers might experience issues with booking hotels, car rentals, and presenting identification. Before your trip, it might be beneficial to update all photo IDs to ensure they are consistent. Should a transgender traveler have legally changed their name, all further travel documents will need to be updated as well, including driver licenses, passports, and any other government-issued identification.
Reservations will need to be made with current legal names, along with a second piece of identification. Should forms of identification not match, transgender travelers might run into extensive complications, including being denied on board a flight or refused service for hotels or car reservations.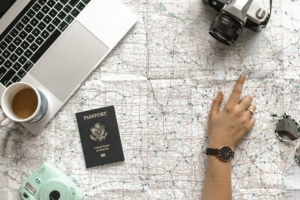 Transgender Travel with FocusPoint International's CAP
Every traveler is encouraged to perform additional research when traveling to exotic locations. Those who are part of the LGBTQ+ community are best to research the desired destination's local customs and perceptions prior to their arrival. For example, in some places, local laws might criminalize same-sex partnerships and public displays of affection, or locals may react negatively to a member of the trans community. Online forums are a great way to learn about the travel experiences of other people within the community. They can help you make more informed travel decisions, ultimately keeping members of the trans and LGBTQ+ community safe. View the
Travel Tips for Transgender, Genderqueer and Non-Binary Wanderlusters
blog on the
IGLTA website
.
FocusPoint International's CAP Travel Medical and Security Assistance Plan includes unlimited 24/7 advice for a long list of travel mishaps often overlooked by traditional travel insurance. CAP also provides a fully-funded response to incidents of riots, strikes, and civil commotion, natural disasters, with medical evacuation to a home hospital of choice, should you suffer from a medical mishap resulting in hospitalization.
LGBTQ+ Travel With CAP, Powered by FocusPoint
FocusPoint International has partnered with
IGLTA
(International LGBTQ+ Travel Association) to offer a
CAP Medical and Security Travel Assist Plan
to the attendees of the upcoming IGLTA convention. The IGLTA website is an exceptional resource for LGBTQ+ travelers that can identify travel advisors and providers that are LGBTQ+ welcoming.
The IGLTA Global Convention is the world's premier educational and networking travel trade event for LGBTQ+ tourism professionals and allies. In addition to being the world's largest
LGBTQ+ travel
trade convention, it is also the longest-running of its kind (the first edition was held in San Francisco in 1984). For more information visit igltaconvention.org.