The Best Snowbird Beaches in Florida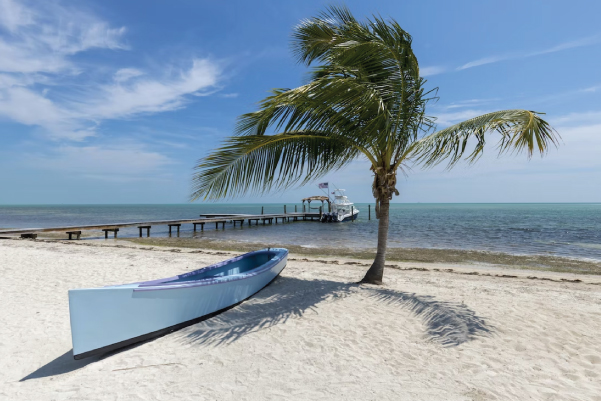 Are you ready to escape the cold this winter? If so, look no further than Florida. The Sunshine State has everything you need to enjoy the best winters of your life!
The Palm Beaches, Florida
The Palm Beaches area is a trendy destination for
snowbirds
. It is located along Florida's Atlantic coast and includes several cities, such as Boca Raton, Delray Beach, Boynton Beach, and Wellington. Each has its unique character, but all have plenty to offer snowbirds looking for warm weather fun.
Golfing is the favorite pastime of many snowbirds who visit this part of Florida. There are many golf courses close to each other, making it easy to play a round or two without having to travel too far to the next.
The Palm Beaches also has numerous shopping areas, from high-end boutiques selling designer clothing at bargain prices to specialty stores with wine-tasting events or art displays by local artists. There are also more generic malls featuring brand-name retailers such as Macy's or JCPenney.
If your idea of relaxation involves laying on soft white sand and reading a book while listening to the waves, there are several of America's top-ranking beaches within walking distance of each other.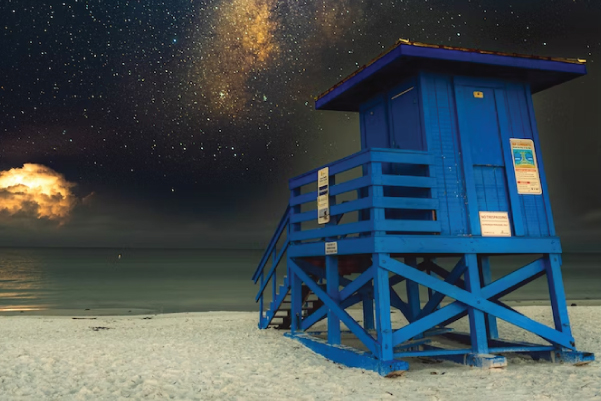 Siesta Key, Florida
Siesta Key is a barrier island in Sarasota County, Florida, United States. It consists of 5.5 miles (8.9 km) of beaches along the Gulf of Mexico and is an unincorporated community with no permanent residents. Visitors to Siesta Key include tourists and
business travelers
staying at nearby resorts such as The Ritz-Carlton, Sarasota, or the Westin Beach Resort & Spa on Turtle Beach.
There are also many apartments and condominiums available for rent on the island for short-term stays through Airbnb or VRBO (Vacation Rentals By Owner).
West Palm Beach, Florida
If you're looking for an affordable and accessible place to stay, West Palm Beach is a perfect choice. It's close to the airport, so if you're flying in from out of state, it'll be easy to get there. It also has excellent connections with Miami and Orlando—two popular snowbird destinations. The beach is beautiful and relaxing, with a boardwalk where you can enjoy ice cream and find souvenirs.
The downtown area of West Palm Beach houses many restaurants that will help keep you well-fed and entertained during those warm summer nights. If shopping is more your thing, check out CityPlace. It features over 150 stores along three blocks between Clematis Street and Australian Avenue in downtown West Palm Beach!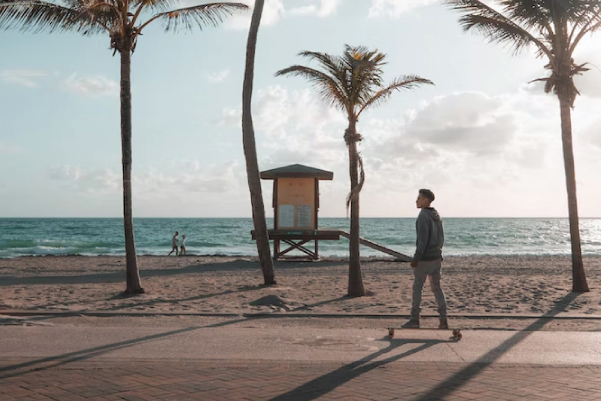 Fort Lauderdale Beach, Florida
Fort Lauderdale Beach is a popular destination for snowbirds who want to enjoy the sun, sand, and surf. The beach has a variety of activities, including swimming and boating. The area also offers shopping, dining, and other entertainment options for those who prefer not to get wet.
It's best to visit from October through April or May when temperatures are coolest (the average high is 73°F) and crowds are smaller. If you are going in October or November, keep in mind that it is
hurricane season
, which can be an unwelcome interruption to your trip, especially if you don't have an evacuation plan. Consider purchasing travel assistance that can help get you home or to a safe haven if a hurricane occurs.
Conclusion
Florida has some of the best beaches in the world, with more than 400 miles of coastline. With so many beaches, it is not easy to choose. The above list should help you narrow your search. Then all that's left is packing your bags and heading south; however, even the best, planned trips can have unforeseen complications. Consider purchasing FocusPoint International's
CAP Travel Assistance Plan
so you can truly relax and know you are protected for any travel mishap.