Snowbird Travel Insurance for the Holidays - Questions Answered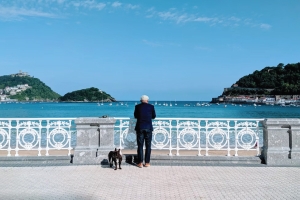 Snowbird Travel Insurance and Common Misconceptions Everyone Should Know
If you are a snowbird, travel insurance is a must-purchase when heading down south to escape the inevitable Canadian winter. Canadians traveling south to places like California, Arizona, and Florida can find great value in purchasing travel insurance that addresses sudden trip cancellations and lost luggage, but it might not be enough. Today
snowbird travel
comes with unique risks that might be overlooked by traditional travel insurance, especially in a post-pandemic world.
Before you head down south, take a close read of your travel insurance policy, and ensure that you are satisfied with both its inclusions and exclusions. Some senior snowbirds might be surprised by what isn't covered by traditional
travel insurance
and the potential costs they may incur if they require emergency medical transportation or are hospitalized during the trip.
Begin by finding answers to the most frequently asked questions related to snowbird travel insurance. Learn how you can address every travel mishap that is overlooked by travel insurance.
As a Senior Snowbird, Will My Travel Insurance Cover Me During My Trip?
Yes, travel insurance will cover a few complications that could arise during your trip. Most will address lost luggage or canceled trips, but not major costs associated with emergency transportation.
Every policy is different, and snowbirds are encouraged to read the fine print of their policy that outlines exemptions related to pre-existing medical conditions and age. Understand what you are purchasing when it comes to travel insurance to ensure there are no surprises during your vacation.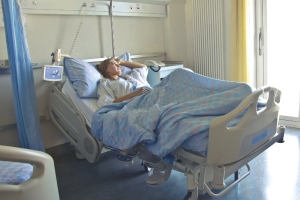 Will Snowbird Travel Insurance Help Me Return or Fly Home if I Get Sick?
No. In the event a Canadian must be flown home to receive medical care, traditional travel insurance will not likely cover the expenses of the flight, which could be well over $10,000.
Will Snowbird Travel Insurance Help Me Get Home During a Natural Disaster?
No, traditional travel insurance will not likely cover the costs you incur from a natural disaster such as a flood, hurricane, or tornado. Each product is different, and the fine print of your travel insurance policy will outline the types of events that could void your travel insurance entirely.
What Exemptions Exist for Snowbird Travel Insurance?
The top six travel insurance exemptions every Canadian snowbird or senior traveler should know are:
Medical emergencies or injuries sustained while participating in dangerous activities including skydiving, parasailing, bungee jumping, or cliff diving
Costs incurred to the traveler due to acts of war
Injuries sustained while under the influence of drugs or alcohol
Medical mishaps that arise due to pre-existing medical conditions
Emergency dental procedures
Mishaps or injuries related to civil commotion such as strikes, protests, and political demonstrations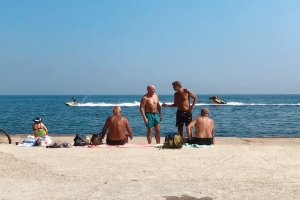 Will Snowbird Travel Insurance Cover All My Medical Costs During My Trip?
No. Travel insurance is limited in its nature. Sustaining a serious injury or becoming hospitalized during an international trip is a complicated matter. Vacationers are likely to pay out-of-pocket for medical emergencies and then get reimbursed by their insurer. There are many exemptions and clauses that might void your travel insurance entirely, leaving you to foot the bill of unexpected medical costs that arise during the trip.
Will Snowbird Travel Insurance Address the Return of My Car or Vehicle?
No. Many travel insurance providers will not pay for the costs of returning your car to Canada should you need to be flown home or require emergency transportation. Fortunately, travel assistance plans like CAP include the benefit of bringing your car home in the event you are flown back to Canada.
Will Snowbird Travel Insurance Return My Pets if I Need to Return Home?
No. Traditional travel insurance will leave it up to the customers to make arrangements for the return of your pet. Travel assistance plans such as CAP provide the safe return of pets in the event a medical mishap requires a customer to return home quickly.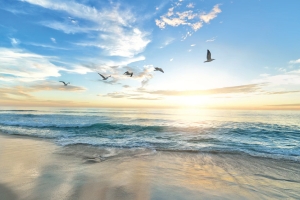 Snowbird Travel Insurance May Not Be Enough, Explore More Offerings with CAP
There remains plenty of risks associated with snowbird travel, especially with COVID-19. Plan for absolutely anything this holiday season, and have peace of mind knowing that any travel casualty can be addressed by CAP's Travel Assistance Plan. Invest in coverage that speaks to the needs of snowbirds and includes benefits that cover mishaps that are typically overlooked by traditional travel insurance.
FocusPoint International's
CAP Travel Medical and Security Assistance Plan
comes with a robust mobile app that includes destination-based health, safety, and security intelligence, COVID-19 specific information, a one-touch assistance button, and much, much more.
The CAP Plan offers unlimited 24/7 advice for a long list of travel mishaps often overlooked by traditional travel insurance, including
COVID quarantine cost coverage
. It also provides a fully-funded response to incidents of riots, strikes, and civil commotion, natural disasters, with medical evacuation to a home hospital of choice, should you suffer from a medical mishap resulting in hospitalization.
Contact us directly to learn more about available solutions that speak to the needs of Canadian snowbirds.