The Role of TikTok in LGBTQ Travel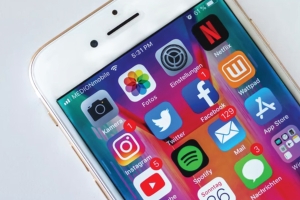 How This Social Media Platform Speaks to LGBTQ+ Travelers from Around the World
TikTok has found itself smack-dab in the middle of an
LGBTQ+ travel
revolution. The emerging social app has been drawing billions of smart, hip, and young trendsetters to its world, and they have been exceptionally friendly to the LGBTQ+ community. With inclusivity and positivity at its core, this app has changed the world of social influence and created a new audience that is loyal, proud, and ready to take the world by storm.
Drawing in viewers from around the world, who have likely been exhausted by rolling lockdowns, hashtags like #shorts #travel and #LGBTQ+ have been a great opportunity to reminisce about the days before the pandemic began. Many young people have claimed that TikTok has saved them during the pandemic, offering a way to daydream about
leisure travel
and stay connected with other like-minded community members.
60 Seconds of Influence on LGBTQ+ Travelers
Through one sixty-second video at a time, LGBTQ+ community members have scrolled countless videos and stayed in contact with social influencers even during pandemic lockdowns. Today, as travel bounces back, these viewers continue to put their trust in influencer opinions on safety, travel, and experiences that every LGBTQ+ traveler should enjoy. Of course, influencers don't just focus on travel but also offer humorous clips, life hacks while sharing their ups and downs of identifying with the LGBTQ+ community. For many younger LGBTQ+ community members, the TikTok experience is highly authentic and relatable, creating a bond that other social platforms just can't recreate.
For LGBTQ+ travelers, the experience of international travel is inherently different from traditional travelers. Influencers on TikTok offer their perspective, give tips for safety, and offer suggestions that can help anyone make the most from international travel. From bar and club suggestions in Berlin to incredible outdoor adventures in Peru, many viewers have stuck by their favorite influencers through pandemic lockdowns only to follow their lead once travel restrictions have been lifted.
Now, LGBTQ+ travelers are ready to explore the world and follow those they have admired through TikTok.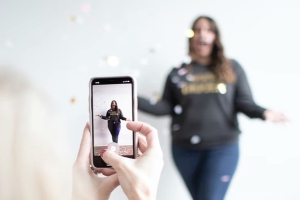 LGBTQ+ Travel Influencers Emerge as Stars on TikTok
The LGBTQ+ crowd has taken note of the inclusive environment that has grown on TikTok, with a fleet of influencers emerging who showcase the world's best LGBTQ+ travel destinations and experiences one video at a time.
Of course, certain social media apps appeal to different audiences, but there is no denying that the influencer and travel scene of TikTok offers more authentic travel experiences than what someone might find on Facebook or Instagram. Jordan and Daniel, otherwise known as The Hiking Husbands, have emerged as an LGBTQ+ TikTok hit, offering charm and humor through their LGBTQ+ friendly nature travel experiences.
27travels is another great LGBTQ+ TikTok travel account that follows the travels of Gabi and Shanna, a same-sex couple out of New York City. They offer a wide range of tips and stories about LGBTQ+ travel as a couple, along with some of the challenges that come with traveling with a partner and identifying with the LGBTQ+ community.
LGBTQ+ Travel: Creating Bonds Between Influencer and Consumer
TikTok continues to speak directly to the next generation of social-savvy users who seek more from both travel and social media. These consumers thrive in a place where pride is nothing to be shy about, and simple hashtags can give users instant access to reviews and opinions on anything from hotels, tours, food, dining, and transportation. More importantly, the influencers who create long-time bonds with their fans create trust, significantly affecting a traveler's decision of where to book their next trip.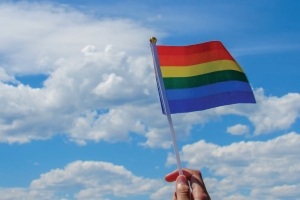 LGBTQ+ Travel with CAP, Powered by FocusPoint
LGBTQ+ travelers should take every precaution during international travel, as LGBTQ+ travelers often face unique safety risks that shouldn't be overlooked.
FocusPoint International's
CAP Travel Medical and Security Assistance Plan
comes with a robust mobile app that includes destination-based health, safety, and security intelligence, COVID-19 specific information, a one-touch assistance button, and much, much more.
The CAP Plan includes unlimited 24/7 advice for a long list of travel mishaps often overlooked by traditional travel insurance, including COVID quarantine cost coverage. It also provides a fully-funded response to incidents of riots, strikes, and civil commotion, natural disasters, with medical evacuation to a home hospital of choice, should you suffer from a medical mishap resulting in hospitalization.
Contact us directly to learn more about available travel products tailored towards the needs of LGBTQ+ travelers.
Learn More About LGBTQ+ Travel with the IGLTA and FocusPoint
FocusPoint International has partnered with
IGLTA
(International LGBTQ+ Travel Association) to offer the CAP Medical and Security Travel Assistance Plan.  The IGLTA website is an exceptional resource for LGBTQ+ travelers that can identify travel advisors and providers that are LGBTQ+ welcoming. View the
LGBTQ+ Safety and Travel Guide
on the ILGTA website.