Travel Medical and Security Assistance as a Revolution in Safe Travel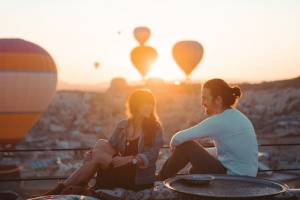 Travel Medical and Security Assistance's Unique Offerings Go Far Beyond Traditional Travel Insurance
Travel medical and security assistance has made waves in the world of
business travel
and
leisure travel
. CAP has successfully brought safety and technology into one single product that addresses many of the travel mishaps overlooked by traditional travel insurance. FocusPoint International's CAP Travel Medical and Security Assistance Plan has gone above and beyond to ensure the safety and wellbeing of customers traveling internationally. With fully-funded responses to a long list of travel mishaps, the result is a revolution in safe international travel that can't be matched.
For instance, the CAP Travel Medical and Security Assistance Plan offers
emergency transportation services
that are often not included with travel insurance policies for one flat fee. What is frequently overlooked by
travel insurance
is available without any claims process, meaning that you do not pay out of pocket in the event you experience a travel mishap. Pair that with around-the-clock assistance, travelers can get out of town without worrying about any misfortune that can arise from international travel.
Travel Medical and Security Assistance Helps with Navigating the Complexity of International Travel
The COVID-19 pandemic has created endless challenges related to business and leisure travel. There remains plenty of risks associated with international travel, and everything from planning your trip, clearing customs, boarding, and entering into a country has become much more complex than it once was. Border closures and travel restrictions can emerge in a matter of minutes, and many travelers face the reality of required quarantines and complicated testing requirements. With CAP, anyone can once again indulge in international travel without worrying about the difficulties along the way.
The CAP Travel Medical and Security Assistance Plan includes unlimited 24/7 advice for a long list of travel mishaps related to COVID-19. Now travelers can get up-to-the-minute advice and information regarding their destination, helping vacationers and business travelers stay in the know of any emerging complications. In the event that a lockdown occurs, travelers can connect directly with FocusPoint team members and receive guidance regarding the next steps. Never miss a beat with the CAP Travel Medical and Security Assistance Plan and leverage the information and technology provided by the global leader in crisis management.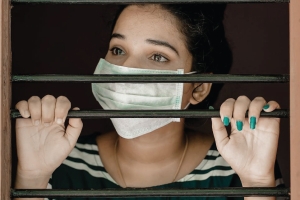 Travel Medical and Security Assistance COVID Benefits for Unexpected Quarantines
CAP travel Medical and Security assistance plans continue to evolve to address the needs of all kinds of travelers. Unexpected quarantines have become all too common for many travelers, as a simple exposure to a COVID case or a positive test result forces travelers to incur the costs of a "quarantine hotel." These quarantines can quickly change your travel plans and hurt your budget.
Many travel insurance policies do not address the costs of a quarantine hotel, but CAP has revised its offerings to include these expenses for up to 14 days. Now, both business and leisure travelers can travel the world knowing that if they face an unexpected quarantine, CAP will have their back and address the unexpected.
Travel Medical and Security Assistance Addresses Complicated Hospital-to-Hospital Transfers
One unfortunate reality of traveling during the ongoing pandemic is the risk of contracting COVID-19. Even fully vaccinated travelers can contract the virus, especially when traveling in close quarters with the general public. Tightly packed trains and airplanes could result in exposure to a positive COVID case, resulting in an unexpected and required quarantine, or worse, becoming sick.
It's important to know that if you or a loved one is hospitalized due to COVID-19, travel insurance can only offer so much assistance. Traditional travel insurance policies leave out emergency transportation and air ambulance services, complicating the process of getting customers home safely to receive treatment.
That's not the case with the CAP Travel Medical and Security Assistance Plan that offers game-changing travel benefits if you are hospitalized due to COVID or any other qualifying travel mishap.
The CAP Plan includes transportation of a CAP customer from the medical facility where they are hospitalized and receiving medical treatment to their home hospital of choice, when possible. The goal is to get customers home safely.
CAP customers have unique and revolutionary benefits that simply do not exist in standard travel insurance policies, all for one affordable flat fee. That means no claims process or out-of-pocket expenses, and most importantly, no need to worry about COVID-19 complications during international travel.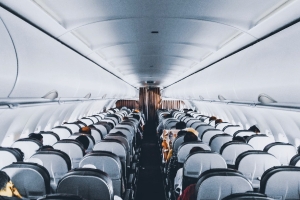 CAP Travel Medical and Security Assistance Plans Powered by FocusPoint
Give the gift of peace of mind to the leisure or business traveler in your life. Travel remains highly complicated, but the CAP Travel Medical and Security Assistance Plan addresses many of the complications that can arise during international travel. Never leave the safety of your loved ones to chance.
FocusPoint International's
CAP Travel Medical and Security Assistance Plan
comes with a robust mobile app that includes destination-based health, safety, and security intelligence, COVID-19 specific information, a one-touch assistance button, and much, much more.
The CAP Plan offers unlimited 24/7 advice for a long list of travel mishaps often overlooked by traditional travel insurance, including
COVID quarantine cost coverage
. It also provides a fully-funded response to incidents of riots, strikes, and civil commotion, natural disasters, with medical evacuation to a home hospital of choice, should you suffer from a medical mishap resulting in hospitalization.
Contact us directly to learn more about available products tailored to the needs of the everyday business and leisure traveler.