Travel to Belgium and Enjoy the Finer Things in Life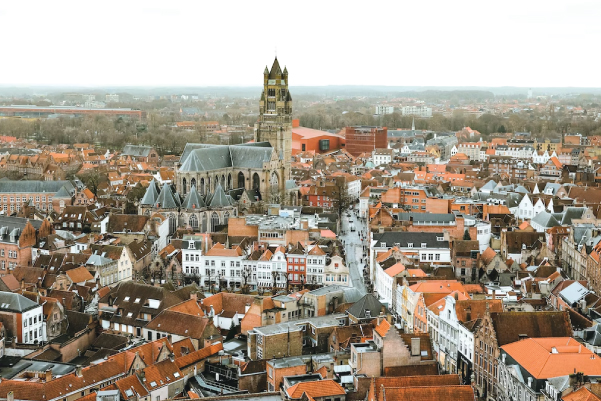 Travel to Belgium and Raise a Glass to Culture, History, and Architecture
Travel to Belgium on your own or with a group to take in medieval architecture strung across this country's many beautiful canals and museums. While beer and chocolate might be your top priority here, the cobblestone streets of Brussels and Antwerp offer charm and history lessons on a place that has long been welcoming to tourists from all parts of the world. The people of Belgium have remained highly tolerant of people from all walks of life, welcoming tourists with open arms while offering a very safe travel experience.
As a trilingual country, many locals speak French, Dutch, and German, but North Americans can manage just fine in popular tourist destinations by speaking English. Notorious for its incredibly congested roadways, travelers should familiarize themselves with the country's many rail systems, public transit, and subway systems in the country's major cities.
Sightseeing in Belgium will have you mingling with locals and experiencing a culture that seems to be far more relaxed than any other European city. It is a quirky country that has an appreciation for the finer things in life, including food and drink.
Travel Belgium: Travel Restrictions to Consider
Currently, there are no restrictions when traveling to Belgium, and visitors will not have to provide proof of vaccination to enter. Although Belgium has several international airports, flying into Brussels (BRU) is likely the best option for North American visitors. It has direct subway access to central Brussels and other cities, including Antwerp and Leuven.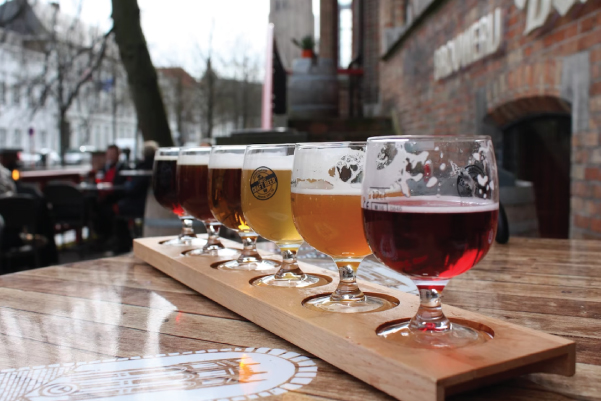 Travel Belgium: Celebrate Food and Drink
Every city and small town across Belgium celebrates its fondness for beer. Small craft brewery festivals are common all year round, and many microbreweries serve up local brews that are handmade and locally sourced. However, as a visitor, it's important to keep in mind that while Belgians love their beer, it is in bad taste to guzzle down several drinks and become impaired. In fact, Belgians take their time while sipping a beer and focus on the flavors and service rather than over-indulging.
After a few local beverages, tourists can take a stroll on the cobblestone streets and try a local Friterie, where chips and mayo are the most popular offerings. You'll also find several options for waffles and freshly made local ice cream.
Travel Belgium: Extensive Entertainment Options
As for entertainment in Belgium, the Grand Place is located in Brussel's central square, surrounded by the incredible architecture of the city's town hall and museum. From there, take a stroll through the hip neighborhood of Parvis de Saint-Gilles, or head to Marolles and take in the farmer's market where locals sell their fresh produce and local art.
Aside from Brussels, the smaller towns of Ghent, Bruges, and Antwerp are also worth visiting and can be accessed via high-speed train at the Brussels central station. Bruges has a unique set of museums to explore, including establishments dedicated to chocolate and French fries, while Ghent is the perfect option for those who enjoy a great night out.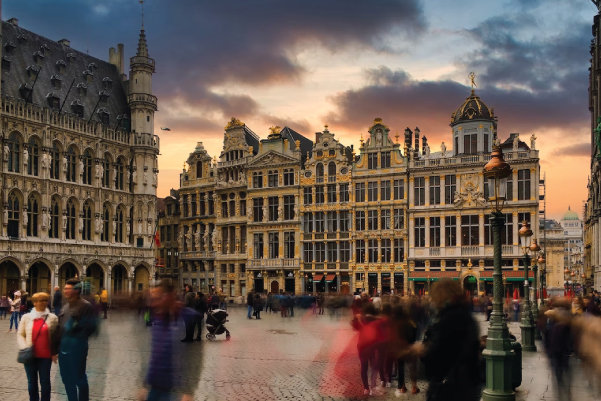 Travel Belgium: Key Safe Travel Information
The entire country of Belgium maintains a well-developed and highly capable healthcare network. Should tourists require the services of a hospital, language barriers may pose an issue, but they shouldn't be concerned about the quality of care they are receiving.
Crime rates remain low in Belgium, especially in comparison to places like the United Kingdom and France. Travelers should still exercise caution and keep a close eye out for pickpocketing and petty theft, which is especially prevalent in crowded spaces.
Political protests and civil unrest can occur in Belgium but are typically reserved for central downtown areas such as Brussels. Belgium is especially friendly to
LGBTQ+ travelers and same-sex couples
, and these travelers shouldn't face any complications during their trip.
As for the weather, expect cloud cover throughout the year. Summers can be humid, while winters remain relatively mild.
Travel to Belgium Alongside CAP
Solo travelers and tourists visiting Belgium should take every step possible to ensure their safety while traveling abroad. While Belgium is a very safe place, complications tied to your travel insurance can leave you footing a massive bill should you need to be returned home due to a medical emergency. Explore
offerings that address the gaps of traditional travel insurance
and consider purchasing a travel product that ensures your safety without complex claims processes.
FocusPoint International's
CAP Travel Medical and Security Assistance Plan
comes with a robust
CAP Advantage mobile app
that includes destination-based health, safety and security intelligence, COVID-19-specific information, a one-touch assistance button, and much more.
The CAP Plan offers unlimited 24/7 advice for a long list of travel mishaps often overlooked by traditional travel insurance, including
COVID quarantine cost coverage
. It also provides a fully-funded response to incidents of riots, strikes, civil commotion, and natural disasters, with
medical evacuation to a home hospital
of choice, should you suffer from a medical mishap resulting in hospitalization.
Get a quote for
CAP Travel Assistance
or contact
FocusPoint International
directly to learn more about the solutions for those visiting Belgium in 2022 and 2023.