Travel Insurance Woes Pile Up: Here's What You Need to Know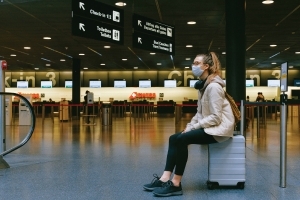 Travel Insurance Limitations During COVID-19
Travel insurance has received renewed interest as COVID-19 continues to complicate international travel for just about everyone. There are so many travel insurance providers and products available for leisure travelers that it might be overwhelming to find the right coverage for you and your family. Before your next trip, read these tips to avoid common travel insurance surprises and mishaps while taking the right steps to ensure your safety.
The truth is that not all travel insurance is created equally. Each policy comes with its own unique set of fine print and exemptions that outline what happens should you be hospitalized or face a serious travel mishap. Contracting COVID-19 abroad or having to quarantine unexpectedly offers a wide set of complications that can't be ignored.
International travel remains a complicated endeavor, and vacationers may face several surprises and costs during their trip should they not understand their travel insurance policy. Ensure that you pick the right coverage for your next international vacation; seek out options that speak to your needs and ensure your safety under any circumstance.
The Top Five Travel Insurance Woes to Avoid in 2022
These are the top five travel insurance woes and complications you can avoid in 2022.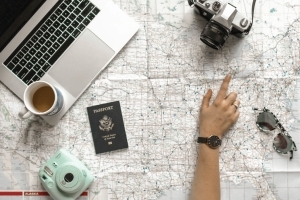 1. Travel Insurance and "Cancel for Any Reason" Policies
Due to the unpredictable nature of COVID-19, some travelers might seek coverage that has a "cancel for any reason" policy. These products are great, but travelers must read the fine print to ensure that they can truly cancel their travel plans for any reason.
Some policies may not allow consumers to cancel their trip should they suddenly be fearful of travel. If COVID case numbers begin to surge at your destination, your coverage provider may not reimburse you for canceling your trip. Before purchasing a travel insurance policy, make an effort to ensure that you can cancel your trip at any moment, for any reason.
2. Travel Insurance's Daunting Claims Process and Reimbursement Policies
Leisure travelers
may be surprised to learn that some travel insurance providers will not cover the expenses upfront if you are hospitalized in a foreign country. If you require serious medical care abroad, you will likely have to pay out of pocket for the costs of the hospitalization.
Travel insurance coverage is typically offered on a reimbursement basis, meaning that after you have recovered, you must fill out multiple claims forms to be reimbursed. The process can be long and complicated, and your travel insurance provider may look into your medical history to find reasons to deny your claim.
3. Travel Insurance's Lack of Air Ambulance and Emergency Transportation Services
Many vacationers never think about the possibility of requiring an air ambulance, but in some circumstances, it could be a necessity. Should you require the use of an air ambulance in a remote destination or need to be transported from a foreign hospital to a health facility back home, the costs can be life-changing.
Air ambulance or emergency transportation services are often not included in the coverage from traditional travel insurance providers. Oftentimes the decision to utilize such services is made quickly, potentially during an emergency, without the consumer understanding its potential costs. Never assume that your travel insurance policy is all-encompassing, and carefully read the fine print to ensure you completely understand what your coverage entails if you require an air ambulance.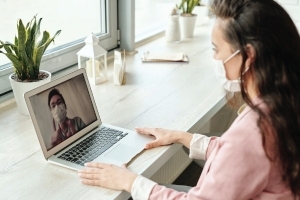 4. Travel Insurance Unable to Address COVID Testing
The nature of international travel in 2022 requires travelers to provide a negative COVID test to cross international borders. Testing requirements sometimes change overnight, and some vacationers might be surprised by new testing regulations or realize they have the incorrect test to satisfy customs. Finding the correct COVID test for returning home can be difficult in a foreign country, and you could experience unexpected delays.
Most traditional travel insurance policies will not reimburse vacationers for the unexpected costs of COVID testing or the costs of being denied entry to places like Canada or the United States. Should test results be delayed, you may be faced with the extra costs of staying overnight at a designated hotel.
5. Travel Insurance and the Possibility of Unexpected Quarantines
Traditional travel insurance is likely to offer little assistance should you be required to quarantine unexpectedly due to exposure or test positive for COVID when attempting to return home. Having to quarantine can ruin your trip, cost a fortune to address, and leave you regretting your decision to travel.
Seek out coverage and travel products that speak to the potential of having to quarantine and can address the complications that may arise along the way.
Go Beyond Travel Insurance with CAP, Powered By FocusPoint
CAP is the perfect complement to any existing travel insurance policy
, able to address the many travel woes expected in 2022. Should you require emergency transportation or air ambulance services, CAP can arrange for these services for one affordable price.
FocusPoint International's
CAP Travel Medical and Security Assistance Plan
comes with a robust mobile app that includes destination-based health, safety, and security intelligence, COVID-19 specific information, a one-touch assistance button, and much more.
The CAP Plan offers unlimited 24/7 advice for a long list of travel mishaps often overlooked by traditional travel insurance, including
COVID quarantine cost coverage
. It also provides a fully-funded response to incidents of riots, strikes, civil commotion, and natural disasters, with medical evacuation to a home hospital of choice, should you suffer from a medical mishap resulting in hospitalization.
Contact us directly to learn more about available solutions for international leisure travelers.