Will Travel Insurance Suffice with the Emergence of Omicron?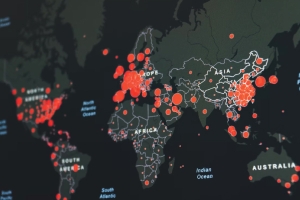 Travel Insurance Still Leaves Out Key Concerns Related to Omicron
Many consumers have turned to travel insurance to ensure they remain safe during international travel. While travel insurance plays an essential role for many vacationers, standard policies often come with a long list of exemptions that could leave you on the hook to cover the costs of an air ambulance or
emergency transportation
.
Travel insurance plays a vital role for many. Some can be far-ranging and include benefits that address several issues related to traveling during the pandemic. With the emergence of Omicron, some travel insurance policies might be limited in their nature, leaving consumers to navigate complicated travel restrictions and voided coverage for a long list of reasons.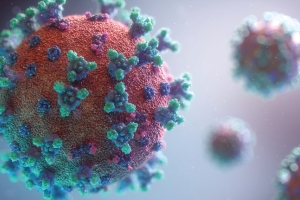 Quick Facts on Omicron That Every International Traveler Should Know
Considering traveling during the rise of Omicron across the globe? Here are the facts related to Omicron and international travel:
Omicron was declared as a variant of concern by the World Health Organization (WHO) in the fall of 2021.
The full scope and severity of the Omicron variant are not yet known, and whether it poses more risk to travelers.
New international travel restrictions could be implemented, either by your home country or your destination.
According to the Center for Disease Control (CDC), Omicron is likely to spread more quickly than the original virus.
The CDC implemented new travel restrictions in response to Omicron, included travel bands on eight different countries in Africa, along with testing requirements for international travel, requiring travelers to provide a negative viral test to the airline before boarding a flight.
Trip cancelation policies remain largely the same. Should you contract Omicron, another variant, or any other sickness, your travel insurance policy will likely offer coverage for canceling your trip.
Standard travel insurance policies are likely unable to assist with unexpected quarantines or the costs of testing as a result of Omicron.
If you contract Omicron, your travel insurance coverage will likely be limited pertaining to the costs associated with quarantine and hospitalizations. Travelers will need to pay out of pocket to address these costs and then contact their providers to be reimbursed.
Vaccinations, face masks, and social distancing are the ways to prevent you and your loved ones from getting sick with Omicron during international travel.
Will Travel Insurance Cover Omicron?
Travel insurance will potentially cover issues related to Omicron.
International travelers should know that travel insurance will address certain mishaps related to the Omicron and the pandemic, but likely not all of them. Every travel insurance policy is different, and consumers will need to read the fine print of their policy to understand of what is and isn't covered.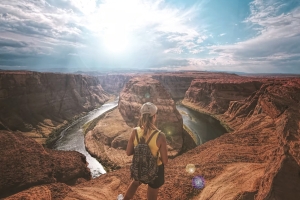 What Will Travel Insurance Not Cover During Omicron?
Standard travel insurance policies will likely not cover the costs of:
An air ambulance or emergency transportation back to a hospital within your home country
A sudden or required quarantine in a hotel
Unexpected testing requirements
Extended or unexpected accommodations in a hotel as you await COVID test results
What Should Consumers Purchase for Traveling During Omicron?
While a handful of international travel medical insurance providers now cover pandemics like COVID-19 (including some quarantine expenses), it is only on a reimbursement basis and includes a number of exclusions. This means the customer must pay out of pocket (and then go through a claims process for reimbursement of eligible expenses).
FocusPoint International's
CAP Travel Medical and Security Assistance Plan
includes a wealth of valuable services for pandemics, including real-time intelligence reports, ground transportation support, emergency medical evacuation (medevac), and the costs of a CAP customer's COVID-19 mandatory quarantine expenses (for up to 14 days). The flat-fee CAP Plan doesn't require a claims process, so customers are saved from paying out of pocket for the cost of deductibles or service fees.
Importantly, the CAP Plan offers emergency transportation of a CAP customer from the medical facility where they are hospitalized and receiving medical treatment to their home hospital of choice, when possible. Traditional travel insurance policies often overlook this service, costing customers a small fortune should Omicron hospitalize them during international travel.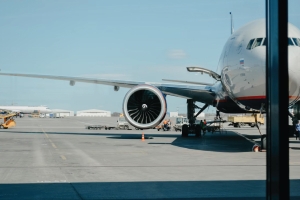 The CAP Travel Plan Addresses Travel Insurance Limitations Tied to Omicron
Should you be concerned about international travel during Omicron, consider all your options and explore CAP's travel medical and security assistance offerings.
FocusPoint International's CAP Travel Medical and Security Assistance Plan comes with a robust mobile app that includes destination-based health, safety, and security intelligence, COVID-19 specific information, a one-touch assistance button, and much, much more.
The CAP Plan provides unlimited 24/7 advice for a long list of travel mishaps often overlooked by traditional travel insurance, including
COVID quarantine cost coverage
. It also offers a fully-funded response to incidents of riots, strikes, and civil commotion, natural disasters, with medical evacuation to a home hospital of choice, should you suffer from a medical mishap resulting in hospitalization.
Contact us directly to learn more about available solutions for international leisure and corporate travelers.