Is Travel Medical and Security Assistance Built for Omicron Travel?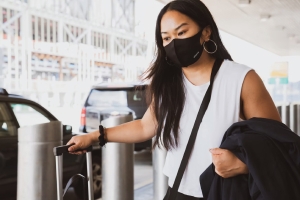 Here's How You Can Embrace Safe International Travel During Omicron
Many vacationers are eager to indulge in international travel in 2022 and beyond; however, COVID-19 still presents plenty of challenges for travelers. Restrictions, testing requirements, and unexpected quarantines continue to make international travel complicated, requiring new measures to ensure the safety of you and your family.
New innovations have emerged that address unfortunate events that can occur during international travel, especially with the current Omicron variant outbreak. FocusPoint International's
CAP Travel Medical and Security Assistance Plan
is built to handle Omicron complications, which are likely to be overlooked by traditional
travel insurance
policies.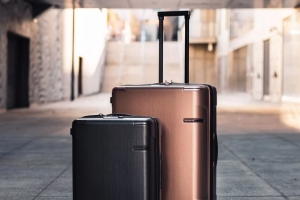 Ten Tips for Safe International Travel During Omicron
Flying during Omicron poses unique problems, and without proper social distancing and mask use, this variant could be more contagious than other strains of COVID-19. Explore other means of transportation that allow for social distancing, including trains and car rentals.
Should you be fearful of traveling, consider rebooking your trip for a time with less uncertainty. Many travel insurance policies will not allow you to cancel your trip for fear of traveling. Do your research and explore policies that address "cancel for any reason" options.
Ensure your vaccinations are up to date, and should they be available, consider booster shots to improve your immunity to Omicron.
Gain an intimate knowledge of travel restrictions when planning your trip. Travel restrictions can emerge quickly, prepare for disruptions and complications along the way. FocusPoint International's CAP Travel Medical and Security Assistance Plan comes with a robust mobile app that includes destination-based health, safety, and security intelligence, COVID-19 specific information to help keep you in the know regarding emerging travel restrictions and any issues that may impact your trip.
Testing and entry requirements remain complicated and differ between countries. Complete your research and plan accordingly, especially when returning home.
Remain diligent with your use of face masks, even if your destination has relaxed policies regarding them. Remember, face mask use is a courtesy to others, and even if others do not wear them, they will help protect you and others from spreading Omicron.
Plan for the unexpected. Keep in mind that even simple exposure to someone who tested positive for COVID-19 may require you to quarantine unexpectedly. The CAP Plan will address the costs of a CAP customer's COVID-19 mandatory quarantine expenses (for up to 14 days) should they be required to quarantine.
Read the fine print of your travel insurance and never assume that just because you purchased travel insurance, there won't be complications along the way. Many travel insurance policies have exceptions related to COVID and will only address certain mishaps. Before purchasing any travel insurance, ensure you understand the fine print.
Seek flexibility in regards to all your travel plans; flights, hotels, transportation, and even dinner reservations. Book your trip with cancelation policies that speak to the unpredictability of traveling during COVID-19 and Omicron.
Avoid large gatherings of people, and if you are unable to, wear a face mask. Attempting to re-enter your home country while testing positive for Omicron can cause endless complications, requiring you to quarantine, pay for multiple tests, and delay your return home. Despite many international destinations holding live events, consider the possibility of the complications that may arise should you be hospitalized with COVID-19 during international travel.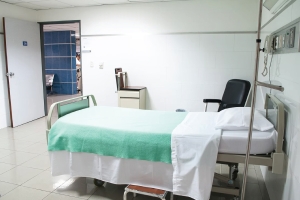 Hospitalizations During International Travel
One of the most complex travel mishaps that could occur during international travel is being hospitalized by COVID-19 or the Omicron variant. Travel insurance can only offer so much in regards to benefits should this happen, and if you need to be transported back to your home country to receive care, you are likely left to pay the bill. Depending on the complexity of your emergency transportation needs, you may be stuck with paying well over $50,000.
However, the CAP Plan, includes transportation of a CAP customer from the medical facility where they are hospitalized and receiving medical treatment to their home hospital of choice, when possible. The goal is to get CAP customers home safe.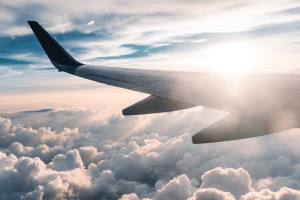 International Travel with CAP, Powered by FocusPoint
FocusPoint International's CAP Travel Medical and Security Assistance Plan comes with a robust mobile app that includes destination-based health, safety, and security intelligence, COVID-19 specific information, a one-touch assistance button, and much, much more.
The CAP Plan provides unlimited 24/7 advice for a long list of travel mishaps often overlooked by traditional travel insurance, including
COVID quarantine cost coverage.
It also offers a fully-funded response to incidents of riots, strikes, and civil commotion, natural disasters, with
medical evacuation to a home hospital of choice
, should you suffer from a medical mishap resulting in hospitalization.
Contact us directly to learn more about the CAP Plan tailored to those concerned about safe international travel during COVID-19.