Vaccine Requirements for Travel Beyond North America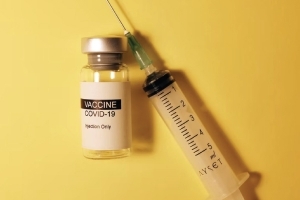 Vaccine Requirements for Travel: Navigate Complications and Stay Informed
Between COVID testing and proof of vaccination, requirements for travel continue to change daily.
Travel insurance
can address many concerns vacationers have, but at some point, there is bound to be a complication along the way.
Vaccine requirements for certain international travel destinations are a new complication for North Americans looking to travel abroad. Whether or not you are fully vaccinated, do not have the proper proof of vaccination, or are unable to provide a negative COVID test result, leisure travelers should take the time to learn about the requirements necessary to cross international borders.
North Americans eager to explore the world and indulge in warmer weather will be happy to know that Mexico welcomes travelers without any restrictions, regardless of their vaccination status. But for Canadians and Americans wishing to explore beyond North America, there is a long list of regulations and complications that everyone should be aware of before they book their trip.
Vaccine Requirements for Travel to Europe
Currently, the European Union states that its members can welcome international travelers and waive all travel restrictions if they can provide proof of vaccination. International travelers must have received the last recommended dose of an approved European Medicines Agency (EMA) 14 days prior to arrival. This means fully-vaccinated travelers from North America can enter Europe without testing or quarantine requirements.
The European Union has developed an EU digital COVID certificate system to accept proof of vaccination from those vaccinated outside of Europe. Upon receiving the digital certificate, vacationers can travel freely between all countries of the EU.
Vaccine Requirements for Travel to Asia
Vaccine requirements for visiting countries in Asia vary greatly depending on the country you are visiting. Places like Japan have stringent regulations regarding international visitors, regardless of your vaccination status. North Americans are typically not allowed to enter for sightseeing or vacationing. However, Cambodia welcomes fully-vaccinated travelers without any testing or quarantine requirements, while travelers visiting Malaysia can enter the country on the condition that they provide a negative COVID test on top of their proof of vaccination. Indonesia is also following the same pattern, turning away unvaccinated travelers entirely.
Places like New Zealand and Australia continue to maintain incredibly strict travel restrictions for the unvaccinated.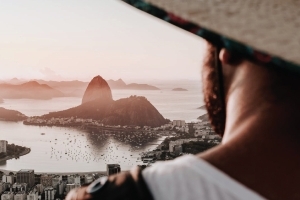 Vaccine Requirements for Travel to South America
International travel to South America has many restrictions but continues to evolve daily. Places like the Dominican Republic and Costa Rica have very few rules in terms of vaccine requirements and are welcoming travelers without proof of vaccination. Panama and Belize only require visitors to provide a negative COVID test upon arrival.
Columbia, for instance, welcomes only fully vaccinated travelers that provide a negative COVID test upon entry. Fully-vaccinated travelers can skip out on quarantine requirements if they provide proof of vaccination when visiting Argentina.
Vaccine Requirements for Travel to Africa
Africa maintains strict entry requirements, and typically all countries throughout Africa require travelers to be fully vaccinated. In some instances, places like Morocco will deny entry to unvaccinated travelers, while other destinations like Kenya and Tanzania are open but with restrictions. Expect to provide a negative COVID test along with proof of vaccination when traveling to Africa.
Vaccine Requirements for Returning Home
As
leisure travelers
begin to plan their vacations, the requirements for returning home should not be overlooked. North Americans returning to either Canada or the United States may be surprised at the complex re-entry requirements that they may face. Upon arrival, some travelers may have to provide proof of vaccination and a negative COVID test, especially when returning by air.
Some travelers may face an unexpected quarantine upon return or be denied entry to their home country should they not provide appropriate COVID testing results. During your vacation, plan for complications, including the costs for COVID testing.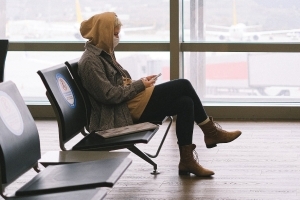 Navigate the Complexities of Vaccine Requirements for Travel with CAP
Information is power during these times, and CAP is one of the most powerful tools for any international leisure traveler. Stay up-to-date on all travel restrictions as they happen with CAP.
FocusPoint International's
CAP Travel Medical and Security Assistance Plan
comes with a robust mobile app that includes destination-based health, safety, and security intelligence, COVID-19 specific information, a one-touch assistance button, and much more.
The CAP Plan offers unlimited 24/7 advice for a long list of travel mishaps often overlooked by traditional travel insurance, including
COVID quarantine cost coverage
. It also provides a fully-funded response to incidents of riots, strikes, civil commotion, and natural disasters, with medical evacuation to a home hospital of choice, should you suffer from a medical mishap resulting in hospitalization.
Contact us directly to learn more about available solutions for international travelers.