Travel Destinations for Those with Proof of Vaccination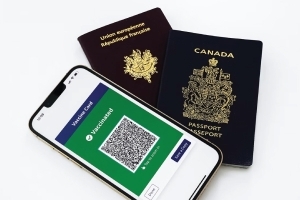 Proof of Vaccination for Travel: International Hot Spots for North Americans
Leisure travelers who can offer proof of vaccination have many international destinations at their disposal, along with reduced restrictions along the way. Should you be fully vaccinated, that is, with two doses of an approved COVID-19 vaccination, there are several places that leisure travelers can visit to escape winter without quarantines and other restrictions.
Having your proof of vaccination in the form of a PDF, QR-code, or physical document will offer more freedom when visiting international destinations. Many countries either require proof of vaccination for entry, testing requirements, or other screening methods to slow the spread of COVID-19. Vaccinated leisure travelers experience less screening, increased access to facilities, including dining and recreation, along with shortened quarantines and reduced testing.
Aside from reducing your risk of becoming seriously ill from COVID, vaccinations offer fewer restrictions to commercial establishments during travel.
Leisure travelers
should consider visiting the following international destinations.
Proof of Vaccination for Travel: Travel to the Dominican Republic
The Dominican Republic is unique in that proof of vaccination isn't required for tourists to enter the country's resorts or use tourist transportation but is compulsory for entry to any other local establishment. This could include dining and recreation facilities outside your resort. Further, this country also does not require a negative COVID-19 test upon arrival; instead, airports have been performing their own screening with breath tests and temperature readings.
If a traveler is showing symptoms of COVID-19, they will be required to quarantine at a government-approved facility. Should a traveler offer proof of vaccination upon arrival, they will not be subject to any testing whatsoever upon arrival. Fully-vaccinated travelers heading to the Dominican Republic will save time and stress with proper proof of vaccination, focusing on sunny skies and pool-side drinks rather than quarantines and screening.
Travelers can learn more about international travel to the Dominican Republic by visiting
GoDominicanRepublic.com
.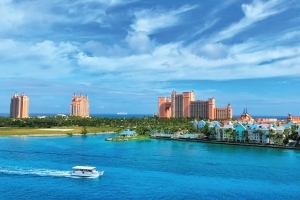 Proof of Vaccination for Travel: International Travel to the Bahamas
The Bahamas requires travelers to present test results no older than 72-hours prior to entry. Rapid Antigen test results are accepted for fully-vaccinated travelers.
All travelers must apply for the Bahamas Travel Health Visa, where you can upload test results along with your proof of vaccination. Travelers will be required to opt into the COVID-19 health insurance included in the Bahamas Travel Health Visa application fee.
Entry rules regarding COVID-19 continue to evolve; visit
Bahamas.com
for regular updates.
Proof of Vaccination for Travel: Visiting Costa Rica
Costa Rica offers simple requirements as international tourists do not need to present any negative COVID tests to enter. The caveat is that vaccinated travelers can show proof of vaccination by uploading their documentation to Costa Rica's Health Pass program. Each commercial business in Costa Rica must indicate whether they are adhering to proof of vaccination requirements, as those that do not must operate at a limited capacity.
Once travelers have uploaded their proof of vaccination, they can present a QR code to each business and receive access to restaurants, bars, and other gatherings at commercial establishments.
Travelers visiting Costa Rica will also be required to purchase travel insurance that covers COVID-19. The
Visit Costa Rica
website outlines the full requirements.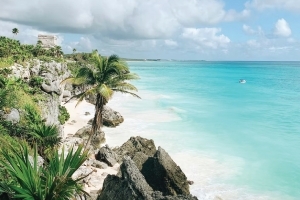 Proof of Vaccination for Travel: Sunshine Awaits in Mexico
Mexico does not require any COVID testing or proof of vaccination, but travelers may be subject to restrictions should they not be fully vaccinated. This could come in the form of being denied entry to certain resorts or commercial businesses. Mexico currently has a traffic light system that dictates restrictions and can notify tourists of any problematic COVID-19 developments at their destination. Leisure travelers are encouraged to practice social distancing and wear face masks when social distancing is not possible.
Requirements continue to change, and all international tourists are encouraged to visit the
Government of Mexico's website
to learn more about restrictions.
Proof of Vaccination for Travel: Brazil
Brazil is open to fully-vaccinated travelers from the majority of the world, under the condition that travelers present a negative COVID-19 test upon arrival. Those who are unvaccinated may be denied entry, be required to quarantine for 14 days, or incur the costs of COVID testing while in detention. Brazil has a shortlist of approved vaccines, and travel restrictions continue to change in this country.
The
Tourism Brazil website
offers regular updates for travelers and can help tourists plan their trip without any complications.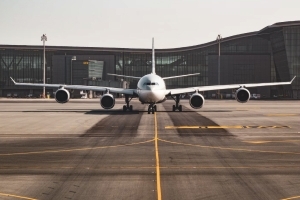 Proof of Vaccination for Travel: Stay Safe with CAP, by FocusPoint
International travel remains complicated with evolving restrictions and required testing. Leisure travelers wishing to visit international destinations can stay one step ahead of any issues and regulations with CAP.
FocusPoint International's
CAP Travel Medical and Security Assistance Plan
comes with a robust mobile app (
CAP Advantage
) that includes destination-based health, safety, and security intelligence, COVID-19 specific information, a one-touch assistance button, and much more.
The CAP Assistance Service Plan offers unlimited 24/7 advice for a long list of travel mishaps often overlooked by traditional travel insurance,
including COVID quarantine cost coverage
. It also provides a fully-funded response to incidents of riots, strikes, civil commotion, and natural disasters, with medical evacuation to a home hospital of choice, should you suffer from a medical mishap resulting in hospitalization.
Contact us directly to learn more about available offerings for international leisure travelers.