Safety First – Snowbird Travel Tips for Visiting the United States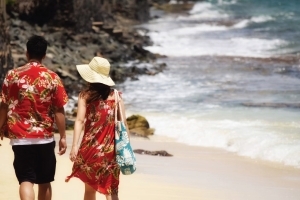 Snowbird Travel Simplified with These Precautions and Travel Tips
Snowbird travel opportunities have many Canadians packing their bags and heading down south for warmer weather in the United States. While travel restrictions have begun to loosen between Canada and the US, there are still a number of precautions every snowbird should take. Your extra care will result in a smooth travel experience, free from unexpected quarantines, hospitalization, and other complications.
Put safety first as a snowbird traveler and plan for the unexpected. International travel, even for snowbirds, is not business as usual, and every precaution should be taken to ensure a safe and problem-free trip. Read on for the latest snowbird travel safety tips that can allow you to focus on enjoying yourself rather than the issues that may present themselves along the way.
Snowbird Travel: Flexibility and Testing Requirements
Before you travel, ensure that you have some level of flexibility with your travel arrangements. Exposure to COVID could result in hospitalization or having to quarantine at a designated facility unexpectedly. Many snowbirds will quickly learn that traveling to the United States is relatively effortless upon entry, but returning to Canada may prompt complications.
Testing requirements for returning to Canada are complicated and require careful timing to ensure you can re-enter the country without any issues or delays. The demand for COVID testing to return to Canada is at an all-time high, and laboratories or providers might be delayed in their efforts in providing your test results. Should your test results not come in time for boarding a flight, you will most likely have to pay for rebooking your flight and last-minute accommodations. Without proper testing to satisfy the requirements of the Canadian Government, you may be forced to extend your stay in the United States.
Plan ahead for this complication and consider adding an extra day to your itinerary.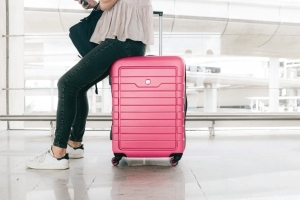 Snowbird Travel: Fly or Drive to the United States?
Snowbirds can avoid some of the complications surrounding proof of vaccination and testing if they choose to drive to the United States. Fully-vaccinated Canadians are not required to provide a negative COVID test if they are entering by land, but flights into the United States require specific negative test results.
It's important to know that for those returning to Canada, either by air or by land, travelers will still be required to produce a negative COVID test result. In the event you are denied entry to Canada, travelers returning by car will have more flexibility in terms of accommodations and testing. Being stranded at an airport offers multiple complications in terms of testing, limiting your options should you be required to produce a negative COVID test.
Snowbird Travel: Have a Budget for Unexpected Complications
While you might be able to snag a great deal on a flight or hotel in the United States, that doesn't mean you shouldn't budget for other complications. Have an emergency fund on hand in case you need to pay any sort of issues related to COVID-19. Travel insurance can only offer so much regarding coverage for COVID, and you might be left to pay for additional costs if you are hospitalized or fall under the exemptions listed in the fine print of your policy.
Travel insurance plays an essential role during international travel, but coverage is typically offered on a reimbursement basis. This means that you will have to pay out of pocket to address issues such as canceled trips or hospitalization, then you will have to navigate the reimbursement process. Have a budget set aside when traveling down south and prepare for the unexpected.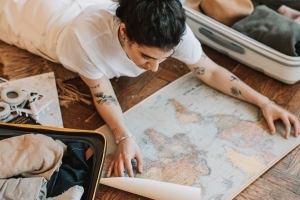 Snowbird Travel: Stay Diligent and Stay Informed
Stay informed of your surroundings and adhere to the same strict precautions that you experienced in Canada. Even fully vaccinated travelers visiting the United States run the risk of contracting COVID-19. Continue to practice social distancing, wear face masks, and perform regular hygiene practices to ensure that you do not catch COVID during your trip.
While some restrictions may be eased in the United States, negligence on your part could result in you testing positive upon return to Canada. Remain informed on rising case numbers at your destination, avoid close interaction with others, and stay committed to the fight against COVID-19.
Snowbird Travel: Go Beyond Travel Insurance with CAP
Travel insurance continues to play a vital role in
leisure travel
, but coverage for COVID-19 remains highly complicated. Now is the time to purchase an extra layer of added travel medical and security coverage that can help you address complications that are often
overlooked by traditional travel insurance
.
FocusPoint International's
CAP Travel Medical and Security Assistance Plan
comes with a robust mobile app that includes destination-based health, safety, and security intelligence, COVID-19 specific information, a one-touch assistance button, and much more.
The CAP Plan offers unlimited 24/7 advice for a long list of travel mishaps often overlooked by traditional travel insurance,
including COVID quarantine lodging cost coverage
. It also provides a fully-funded response to incidents of riots, strikes, civil commotion, and natural disasters, with medical evacuation to a home hospital of choice, should you suffer from a medical mishap resulting in hospitalization.
Contact us directly to learn more about available offerings for snowbirds heading to the United States this winter.