How Do Global Travel Advisories Impact My Travel Insurance?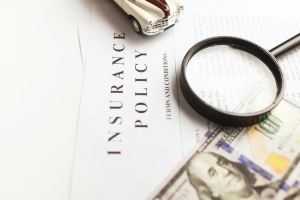 Travel Insurance Only Offers So Much Due to Travel Advisory Exemptions
International travelers are well aware of the importance of travel insurance. When your baggage is lost, or your trip is canceled, travel insurance has you covered, helping to address these issues as they arise. Oftentimes, international vacationers purchase
travel insurance
without thinking twice about reading the fine print of their policy, missing out on important information regarding exemptions and exclusions if they are hospitalized.
For example, many travel insurance policies come with exclusions tied to global travel advisories, creating a recipe for disaster should a travel mishap occur during your trip. Learn more about the importance of international travel advisories and how they impact your travel insurance policy. Your extra due diligence can ensure that you purchase the right travel insurance product.
What Is a Global Travel Advisory and How Does it Relate to Travel Insurance?
Federal governments in Canada and the United States often release information regarding travel safety to specific countries. They can be related to weather, political unrest, crime, or pandemics; and often advise residents against traveling to certain destinations.
Travel insurance comes with many exemptions and exclusions tied to active travel advisories, often outlined in the policy's fine print. Should you need to rely on travel insurance due to a travel mishap, some vacationers may be surprised that all or part of their coverage is voided due to a travel advisory. Each policy is different, and vacationers are encouraged to read the fine print carefully to understand what their travel insurance does not cover when traveling internationally during a travel advisory.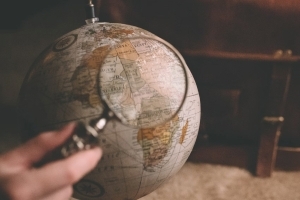 Is There a Global Travel Advisory in Effect, and Does It Impact My Travel Insurance?
Yes.
Both Canadian and American governments have issued travel advisories for a long list of countries due to COVID-19. There are also global travel advisories for high-risk countries tied to potential political unrest and destinations commonly known for scamming tourists.
International travelers can visit the
American government's website
and the
Canadian government's website
to learn more about specific, destination-based travel advisories.
Can Travel Insurance Address Mishaps During a Global Travel Advisory?
Potentially, yes.
Many travel insurance policies have evolved to address complications tied to traveling during the COVID-19 pandemic, but each one is unique in its offerings. Vacationers should read the fine print of their travel insurance policy to understand how global travel advisories impact their coverage.
In extreme circumstances, travel insurance can be voided entirely should you decide to travel to a country with an active travel advisory. You may have to pay for all expenses if you experience a travel mishap due to COVID-19 or political unrest. This means hospitalizations, emergency relocation, and air ambulance services will need to be paid out-of-pocket due to active travel advisories.
In other circumstances, travel insurance can still address complications you may face from contracting COVID-19 while traveling internationally. Oftentimes, travel insurance offers coverage on a reimbursement basis, meaning travelers will have to pay upfront and then navigate the claims process afterward from their provider.
Most commonly, travel insurance policies have been known to address some of the complications tied to hospitalization, but not emergency transportation back to your home country. Should you need to be returned home to receive medical care, the costs of an air ambulance or repatriation service could be life-changing, taking decades to pay off.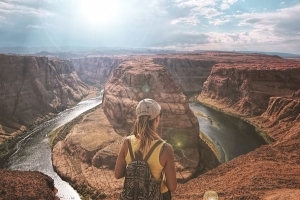 Looking Beyond Travel Insurance with CAP, Powered By FocusPoint International
Now is the time for international
leisure travelers
to take the necessary steps to ensure their wellbeing during travel. Traveling during a global travel advisory can complicate your travel insurance policy, leaving you to address complications as they arise. Take the time to read the fine print of your travel insurance policy and explore other products that can ensure your trip is entirely focused on rest and relaxation rather than the complications that can occur along the way.
CAP addresses many of the exemptions found in traditional travel insurance and offers peace of mind, knowing that all travel mishaps are addressed.
FocusPoint International's
CAP Travel Medical and Security Assistance Plan
comes with a robust mobile app that includes destination-based health, safety, and security intelligence, COVID-19 specific information, a one-touch assistance button, and much more.
The CAP Plan offers unlimited 24/7 advice for a long list of travel mishaps often overlooked by traditional travel insurance, including
COVID quarantine cost coverage
. It also provides a fully-funded response to incidents of riots, strikes, civil commotion, and natural disasters, with medical evacuation to a home hospital of choice, should you suffer from a medical mishap resulting in hospitalization.
Contact us directly to learn more about available offerings for international leisure travelers.