Looking for the Best Travel Insurance? Information is Power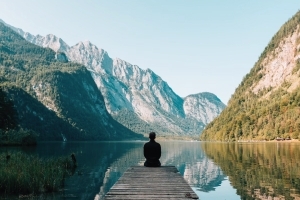 Even the Best Travel Insurance Policies Have Limitations and Exemptions
International travel in the wake of COVID-19 remains highly complex, even with the best travel insurance policies. Traveling the world comes with new risks and complications that can't be ignored. Aside from being denied entry to a country due to testing requirements, travelers run the risk of becoming infected with COVID-19 in a foreign country, hospitalization, and unexpected quarantines.
Truthfully, these issues are a real and frightening possibility while traveling internationally. Navigating these complications in a foreign country can be extremely difficult, as contracting COVID-19 can separate you from your loved ones and cost a fortune to address. Even with the best travel insurance policy available, careful planning and access to real-time information is the most powerful tool in your arsenal.
Top Six Travel Complications for International Leisure Travelers
These are the top six international travel complications for travelers in 2022:
COVID-19 testing requirements for international travelers, including delayed results
Hospitalization related to COVID-19
Unexpected quarantines from testing positive or exposure
Proper proof of vaccination documentation
Travel insurance exemptions
Navigating changing travel restrictions and rules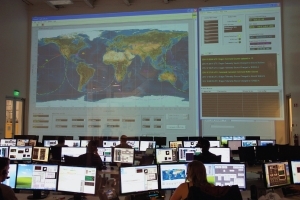 Even with the Best Travel Insurance, Know the Importance of Real-Time Travel Data
In order to gain accurate, up-to-the-minute information about your destination, it would require careful analysis, including everything from fluctuating case numbers, changing travel restrictions, and complicated testing requirements. Many
leisure travelers
might find that trying to keep up with the evolving nature of travel is next to impossible, leaving you little time to enjoy your vacation.
The CAP Advantage App is your ally in navigating the complications from international travel and is the perfect
supplement to any travel insurance policy
. Besides on-demand access to concierge services (for non-emergencies), the CAP Advantage App features a one-touch "ASSIST" button that immediately connects customers to the Crisis Response Center for 24/7 emergency assistance.
Using the CAP Advantage App, customers can readily access country and city risk reports for up-to-the-minute intel on security threats, health advisories, weather conditions, cultural concerns, political issues, and any complications along the way.
Best Travel Insurance: Consider Utilizing Travel Alerts
Travel restrictions, rules, and guidelines evolve so quickly, and that's why the technology behind
CAP Advantage
is perfect for any international leisure traveler. Simple access to real-time information helps leisure travelers stay in the know, adjust their travel plans, and ensure they do not become stranded during their trip.
The CAP Advantage App syncs with phones, email, and SMS to ensure that customers receive critical communication from the CAP Crisis Response Center while traveling. For example, customers can opt-in to receive alerts on changing travel restrictions and adjust accordingly. CAP Advantage is truly international medical and security travel assistance in the palm of your hand.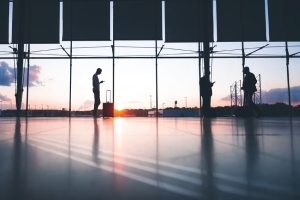 Even the Best Travel Insurance Providers Have Complications
Travel insurance has become increasingly complicated since the arrival of COVID. Even the best travel insurance policies that cover incidents related to COVID-19 still come with exemptions and limitations. Travelers should carefully read the fine print of their travel policy to understand what is and isn't covered.
Many traditional travel insurance policies do not include hospital-to-hospital transfers, meaning that should you contract COVID-19 during your trip, you may have to pay out-of-pocket for these services. The bill for such services is often life-changing and entirely unaffordable for the everyday person.
The flat-fee CAP Assistance Plan includes transporting a protected customer from the medical facility where they are hospitalized and receiving medical treatment to their home hospital of choice. The goal? To get CAP customers home, safe.
The Best Travel Insurance Policies are Supplemented by CAP
CAP is a life-changing product for any international leisure traveler looking to focus on the enjoyment of their trip rather than the complications that can present themselves along the way. The number of nuances tied to international travel can be dizzying. From testing requirements, digital certificates for proof of vaccination, and ever-changing travel restrictions, it is nearly impossible for any leisure traveler to remain up to date without the assistance of CAP.
FocusPoint International's
CAP Travel Medical and Security Assistance Plan
comes with a robust mobile app (CAP Advantage) that includes destination-based health, safety, and security intelligence, COVID-19 specific information, a one-touch assistance button, and much more.
The CAP Assistance Plan offers unlimited 24/7 advice for a long list of travel mishaps often overlooked by traditional travel insurance, including
COVID quarantine cost coverage (up to 14 days)
. It also provides a fully-funded response to incidents of riots, strikes, civil commotion, and natural disasters, with medical evacuation to a home hospital of choice, should you suffer from a medical mishap resulting in hospitalization.
Contact us directly to learn more about available solutions for international leisure travelers.